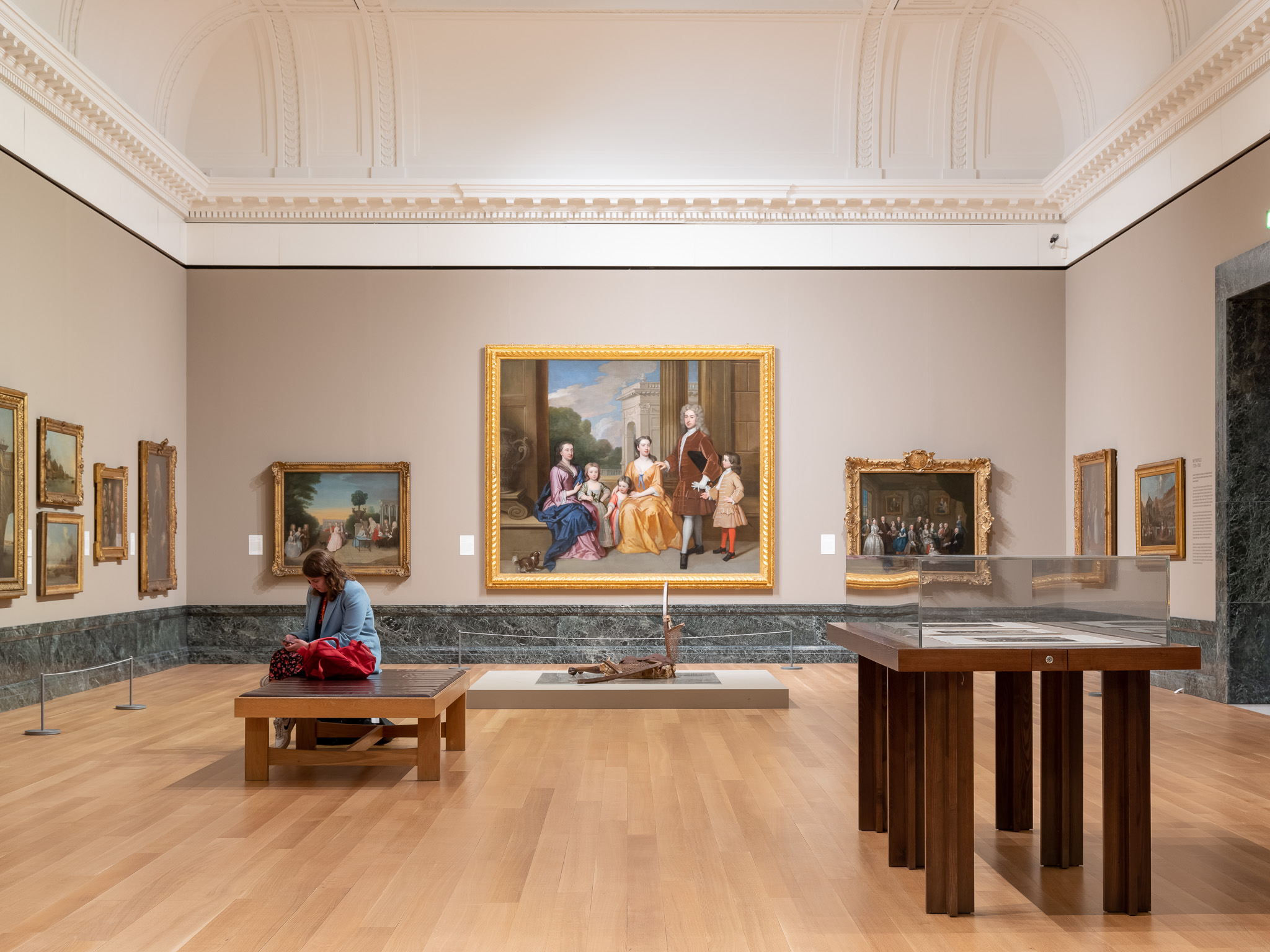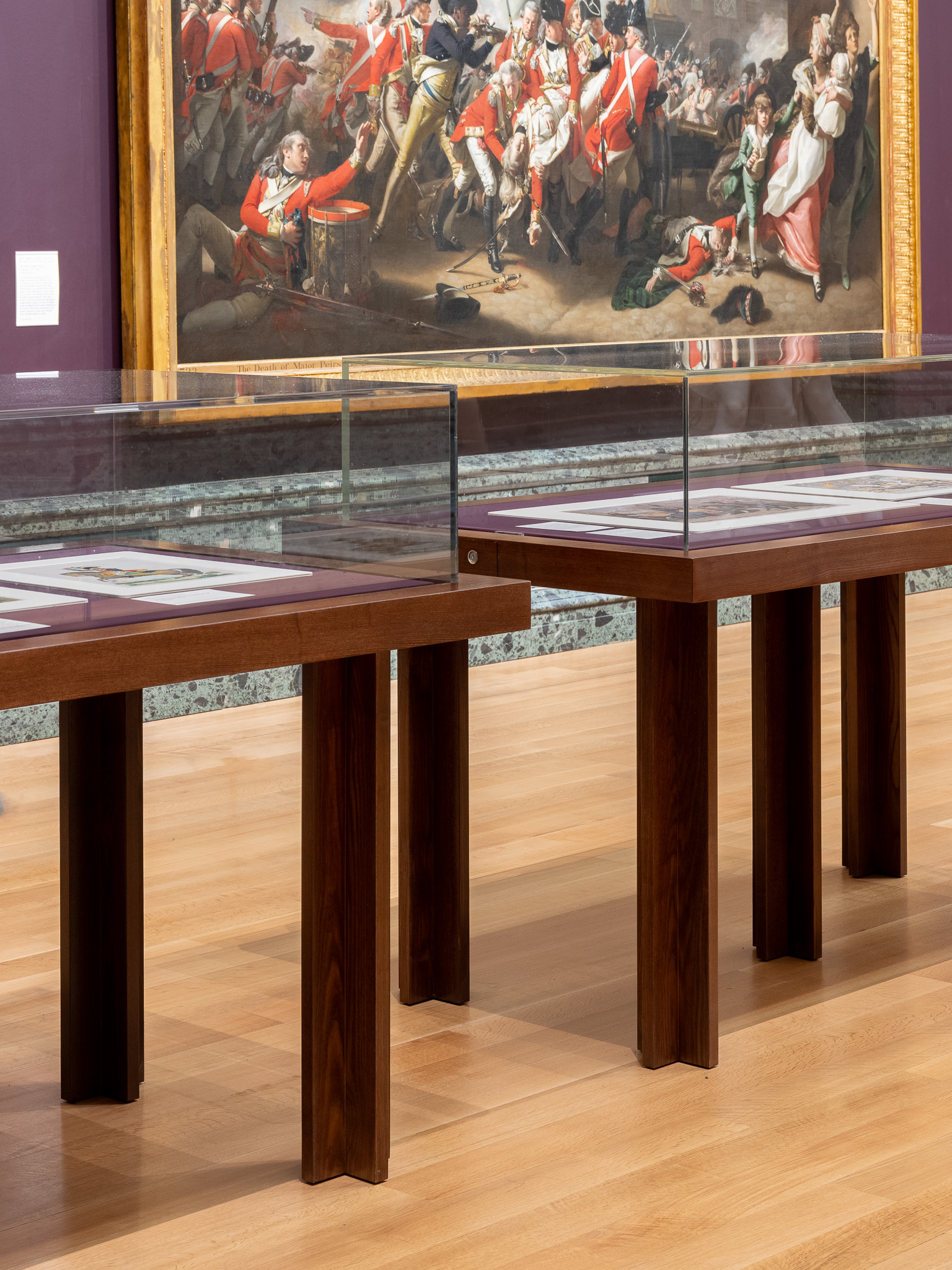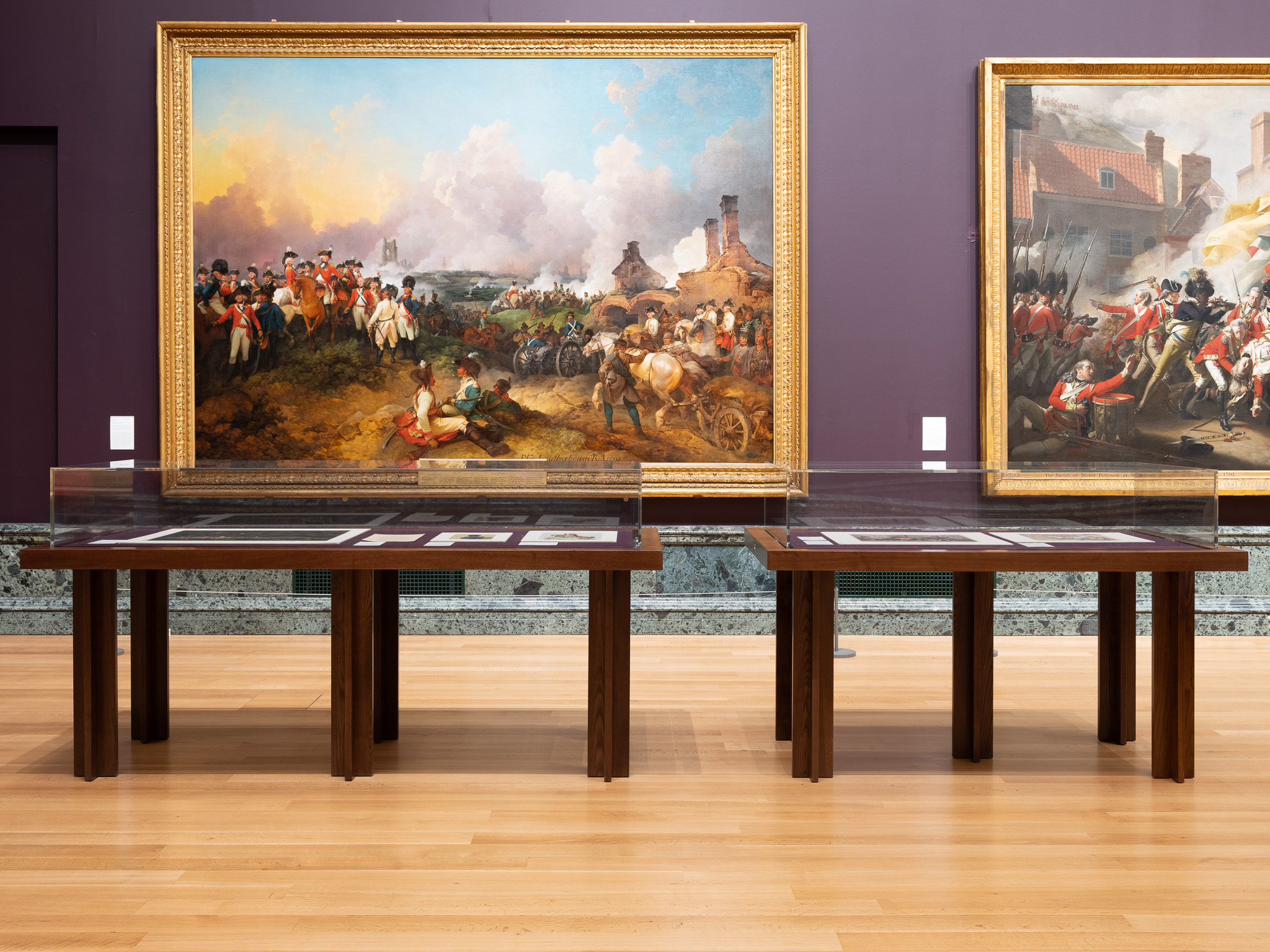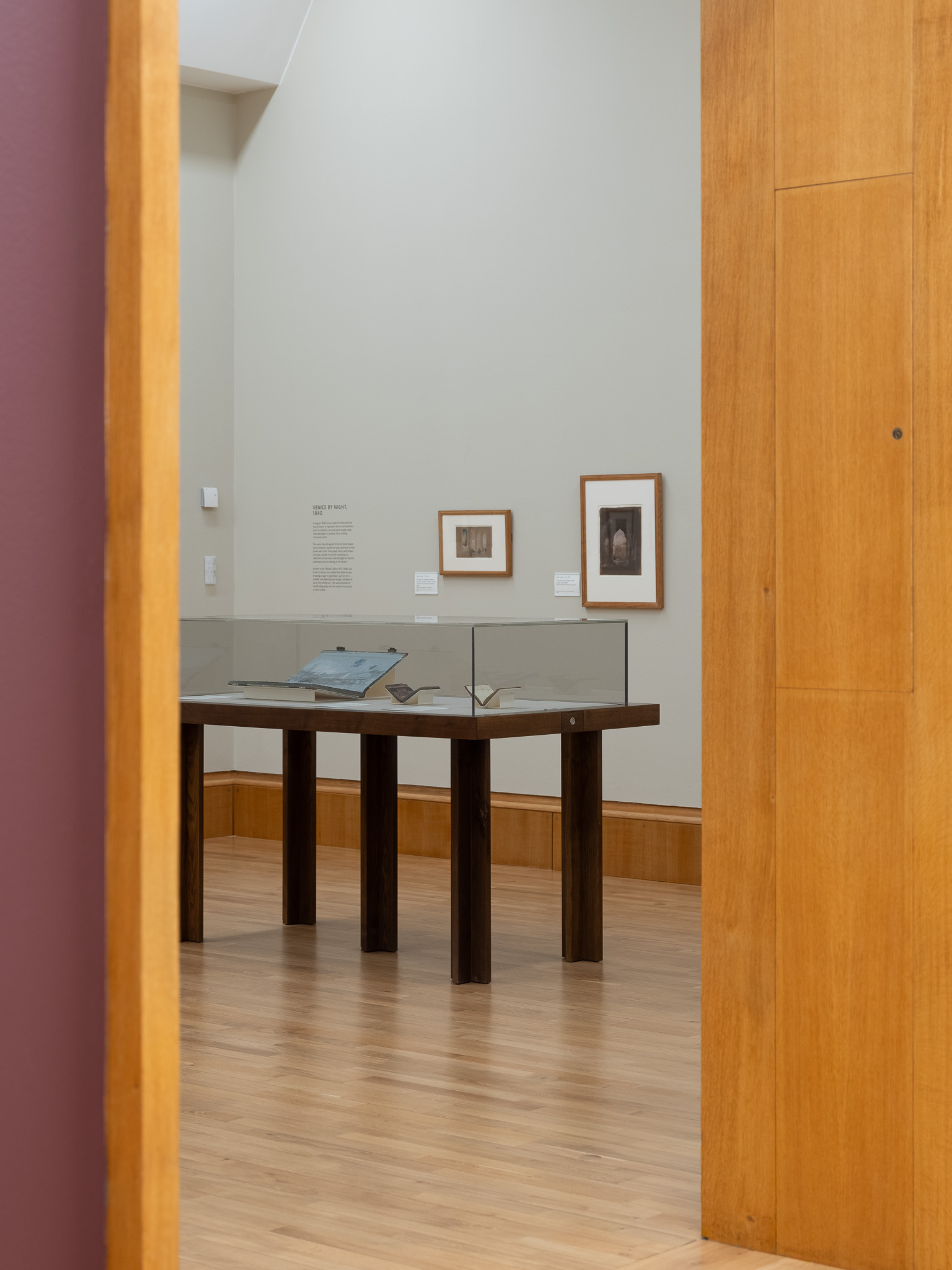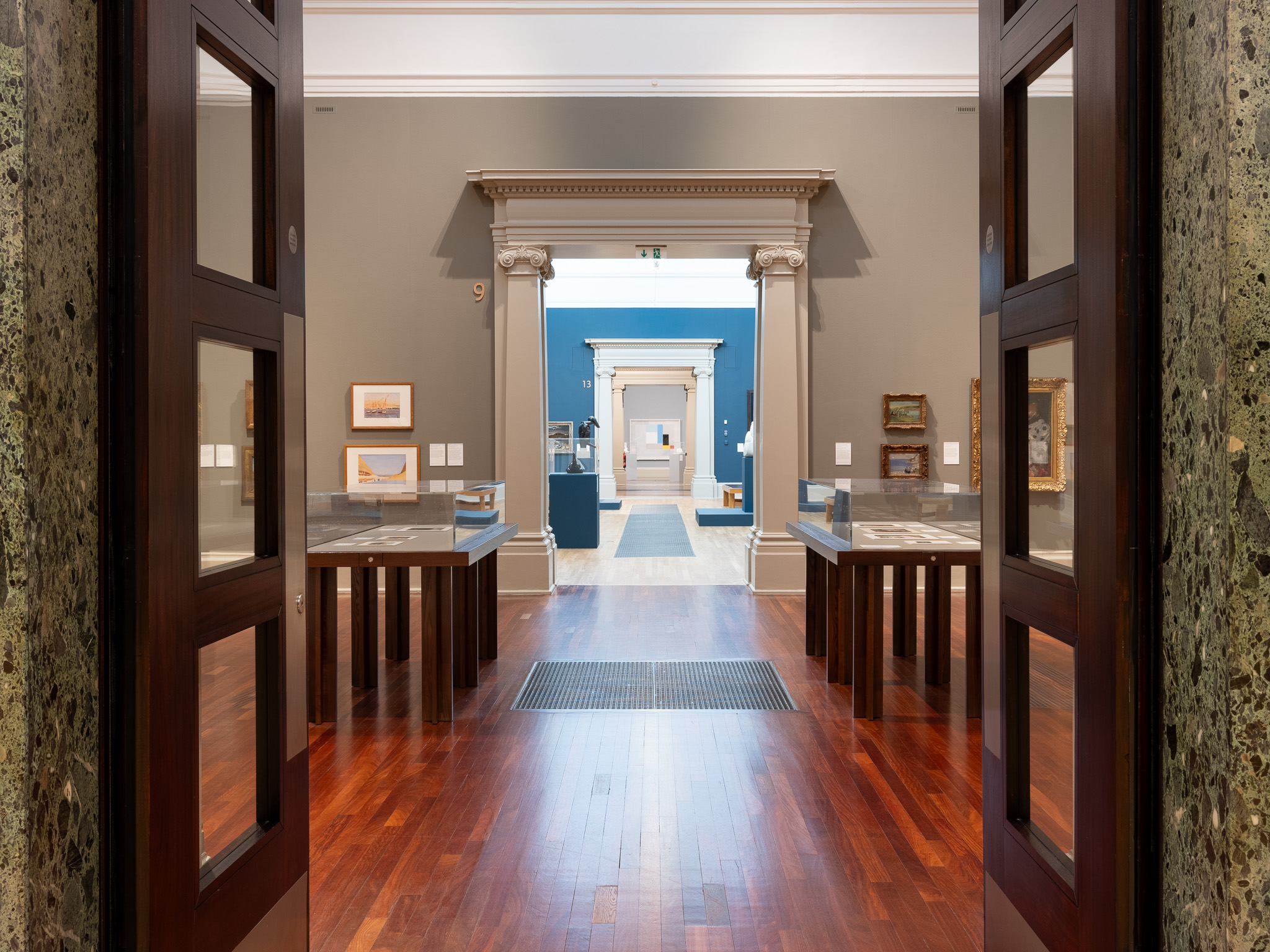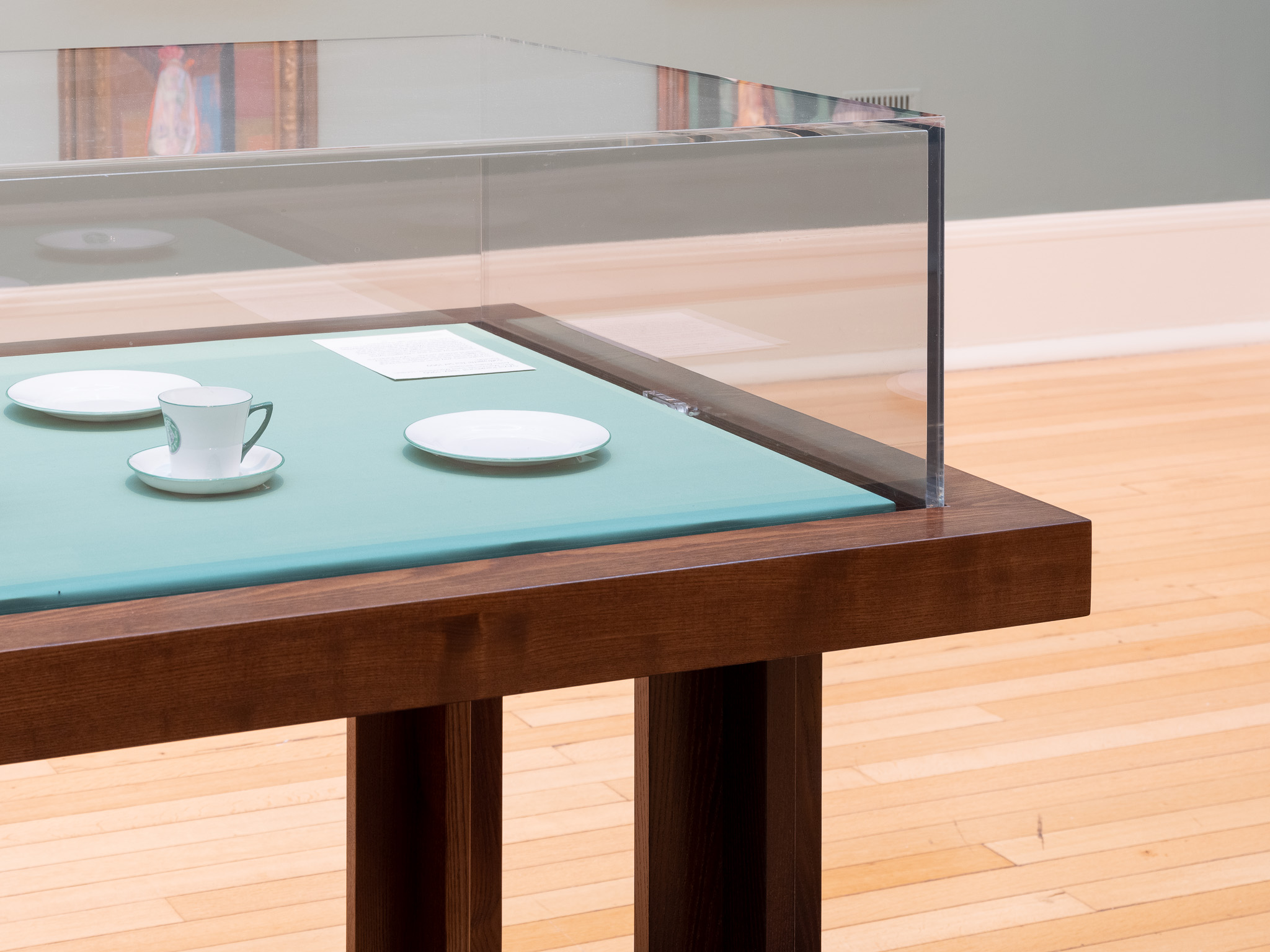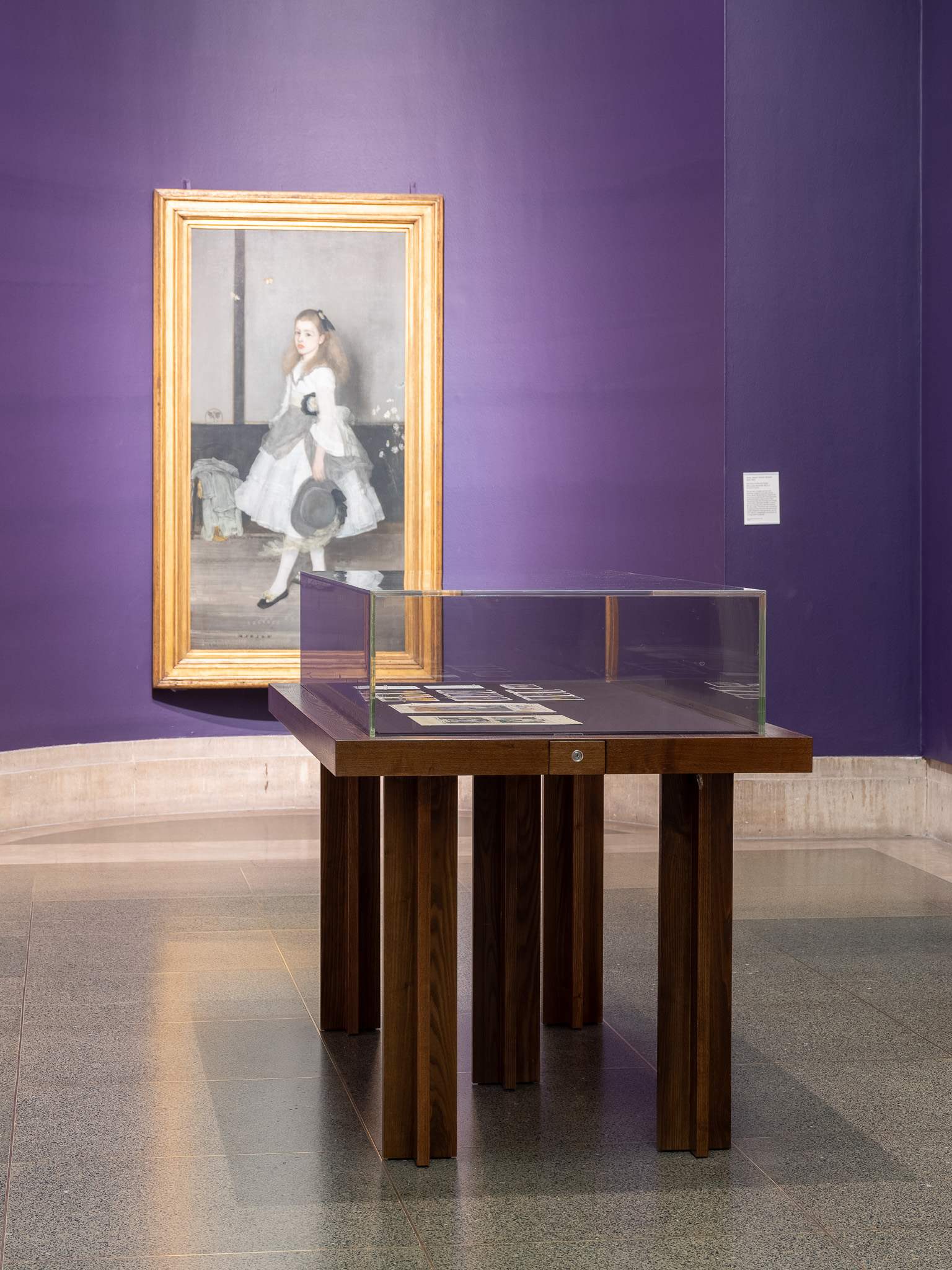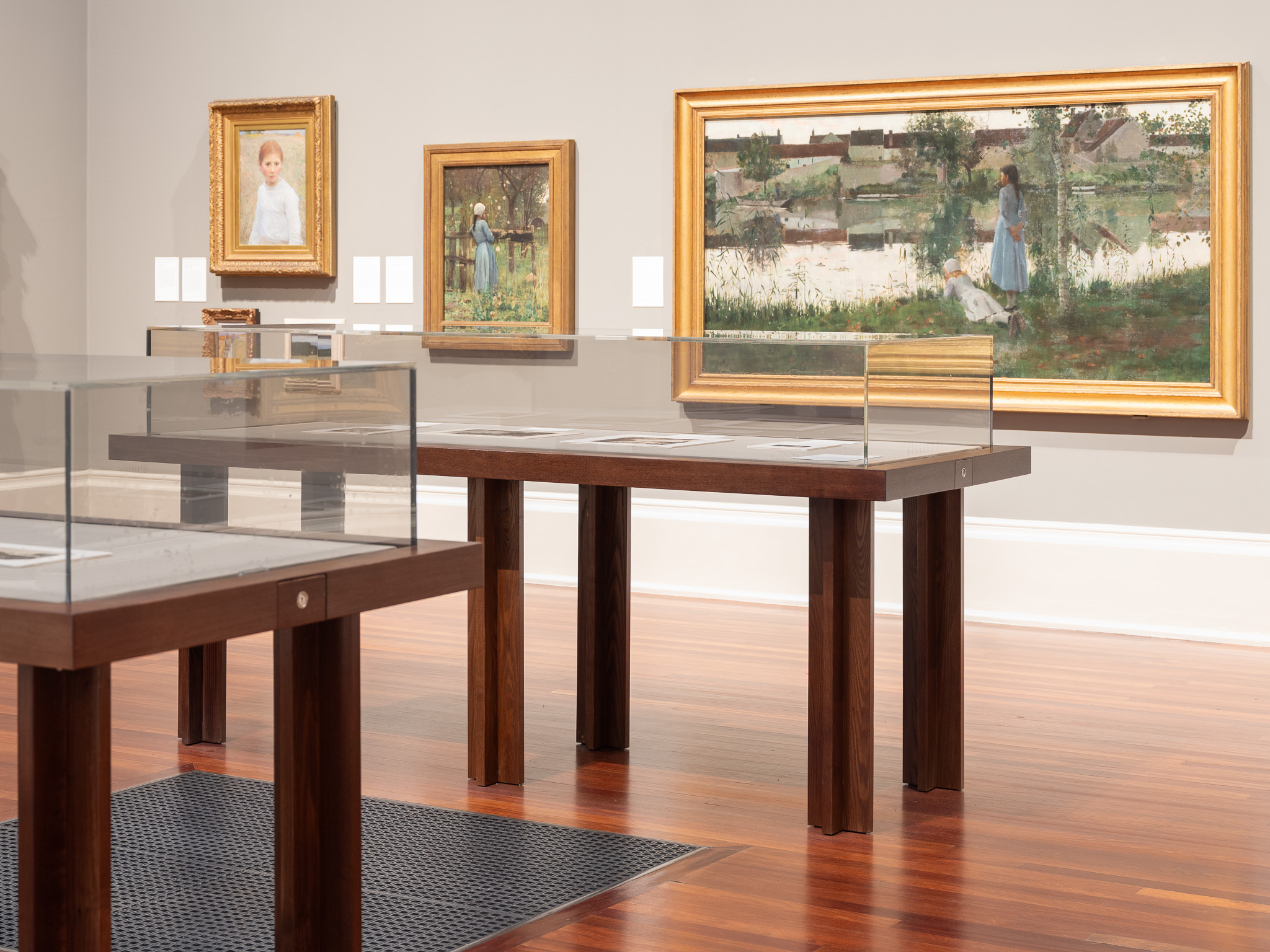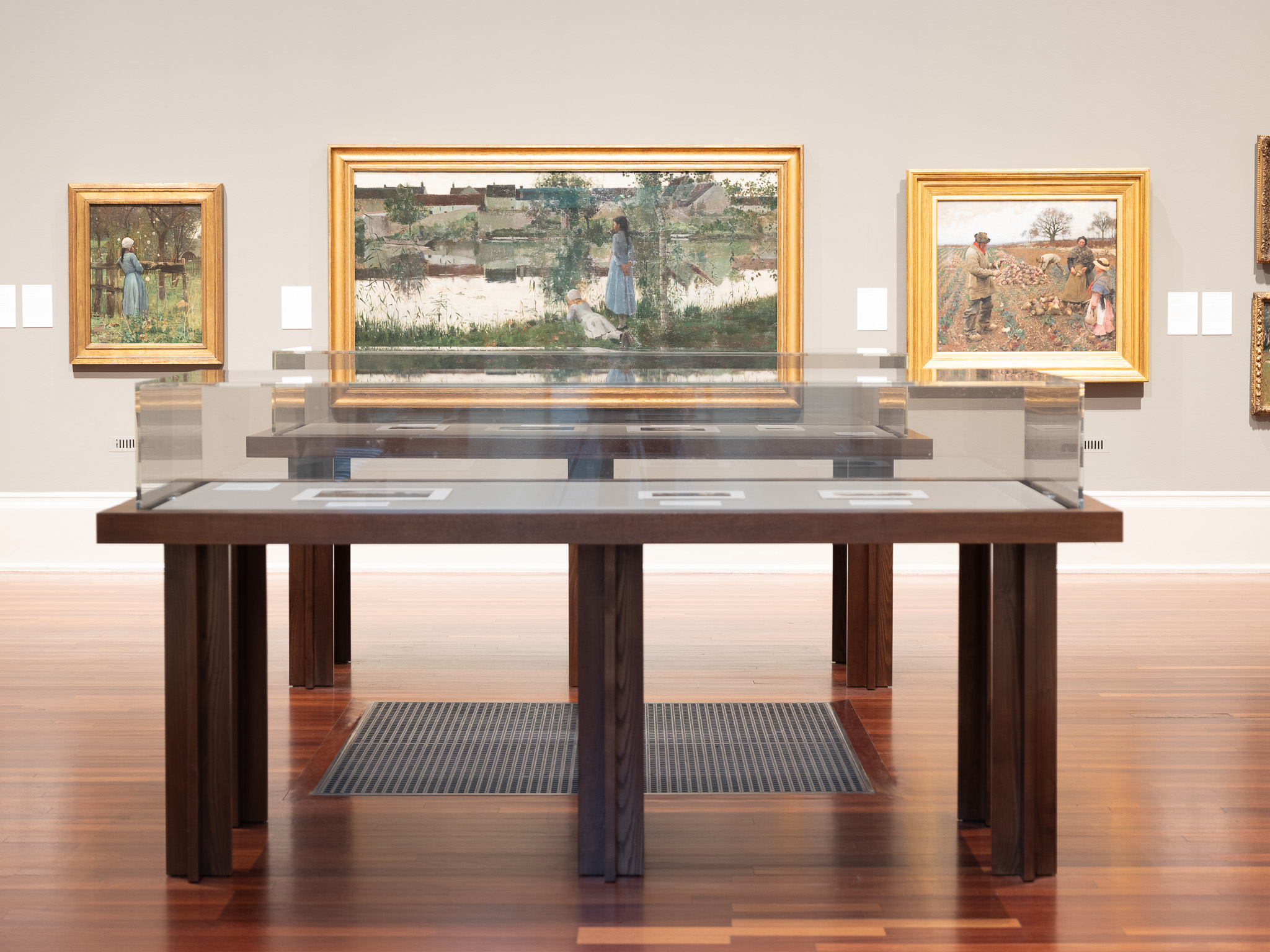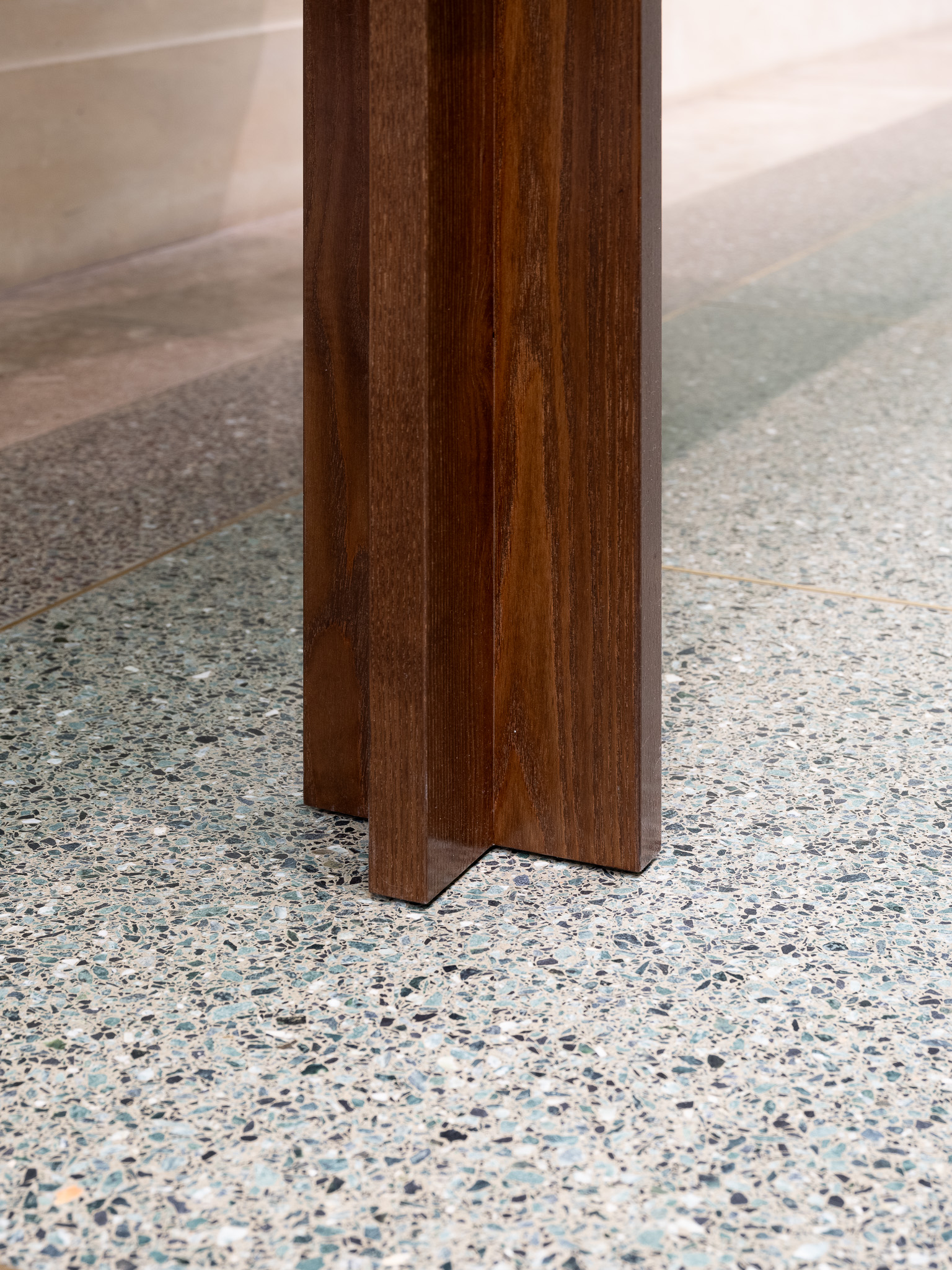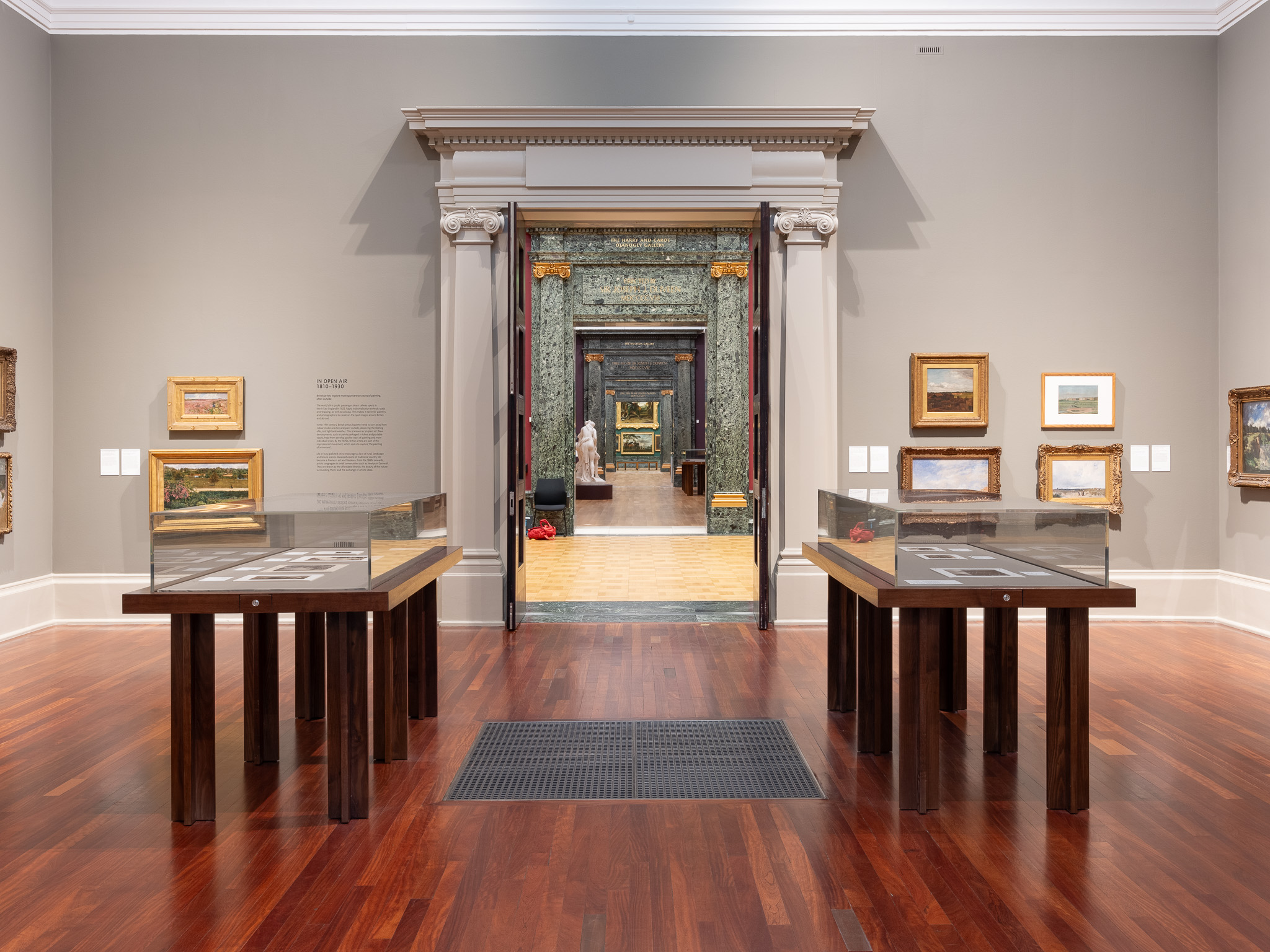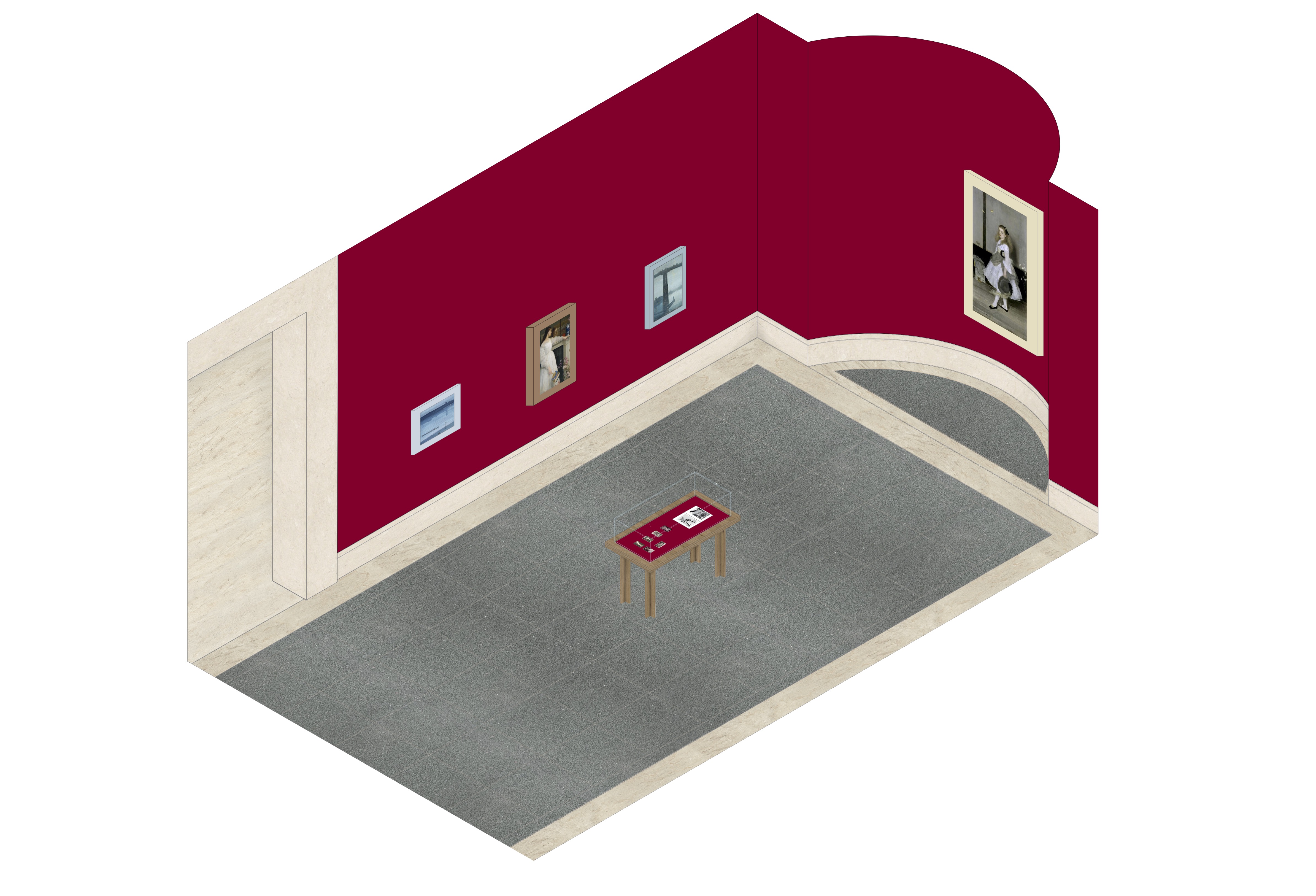 Tate Britain


2023,
London, Tate Britain


Showcase design for "Interventions" exhibitions, which are introduced with the big Rehang of the permanent collection of Tate Britain in May 2023. For Interventions, contemporary art practices are invited to react to the permanent collection. This parallel exhibition is a layer, which is added to the collection, raises questions, offers new views on art history.
Inspired by the simplicity of the 11 showcases for Basel by Joseph Beuys, the design for the showcases was developed around a simple wooden structure. The appearance is not imposing but recognisable, the finish of the basic elements is identical, while the inside of a showcase follows the colour of the assigned exhibition space or to the artist's wishes. The stability of the individual elements is ensured by the dimensions of the structure and the safety of the glass showcases is integrated into the elements. By separating the legs from the panels, the exhibition elements can be stored without taking up large areas.
Their humble presence is recognisable but not conflicting with the diverse interiors of Tate Britain, ranging from richly ornamented historic galleries to James Stirling's postmodernist rooms housing Turner collection. Depending on the content and curation the table-vitrines can be arranged in groups or installed alone, joining each interior respectfully.
Client: The Board of Trustees, Tate Gallery
Location: Tate Britain, London / UK
Curatorial team: Alex Farquarson, Andrea Schlieker, Chloe Hodge
Execution: Murmurate
Assistants: Olivia de Bree, Maxime Descheemaecker
Photography: Matthew Blunderfield