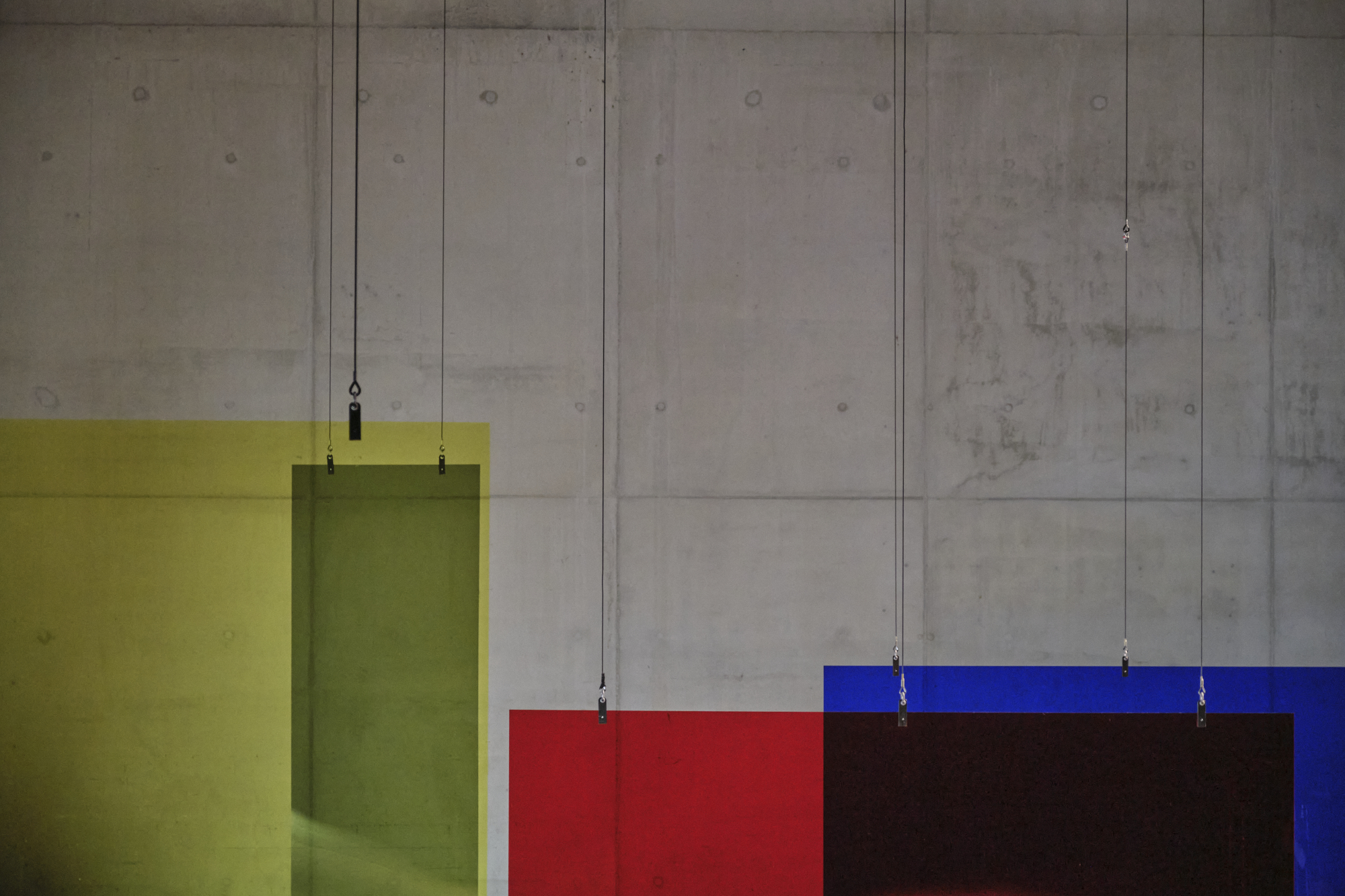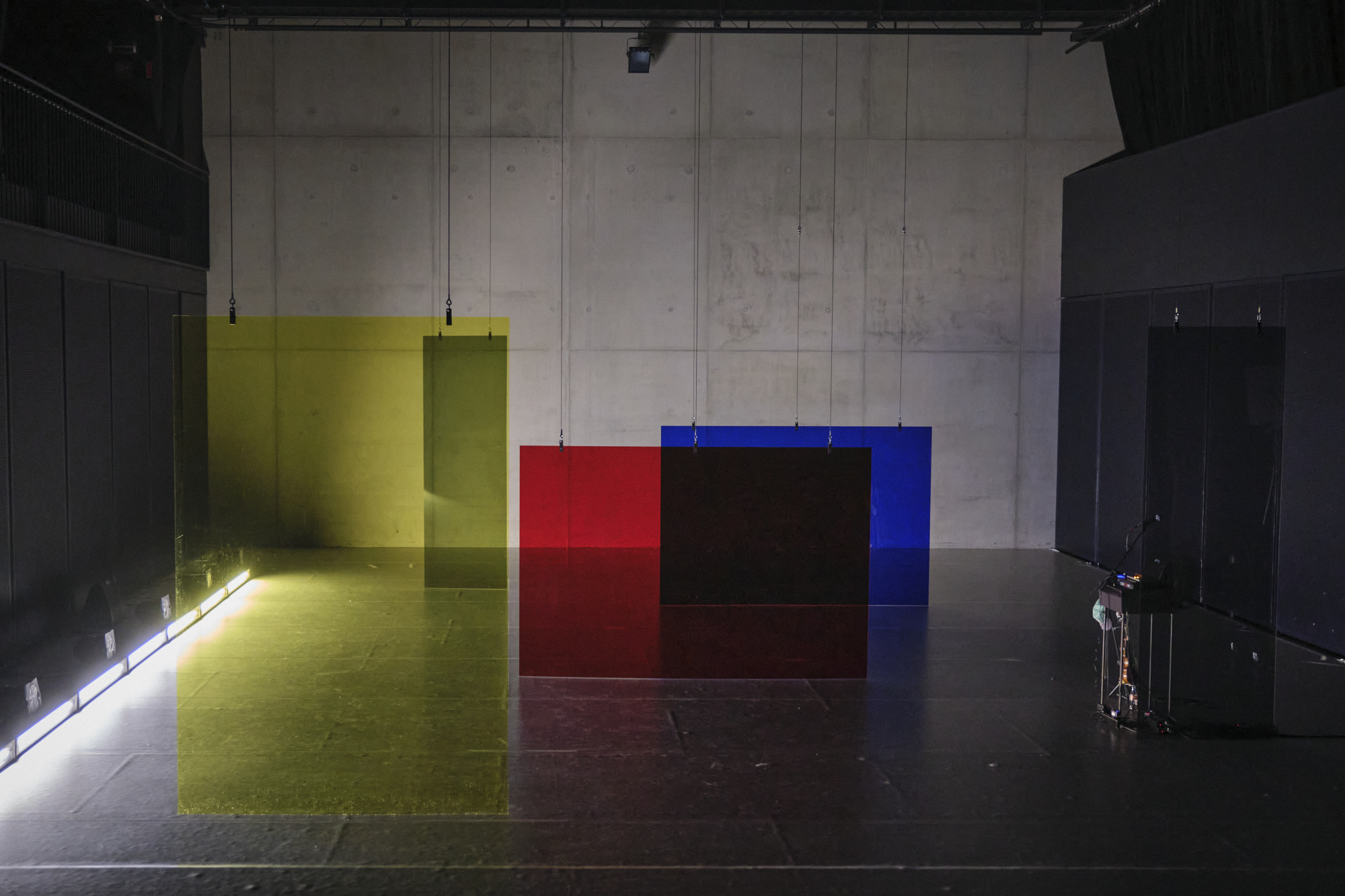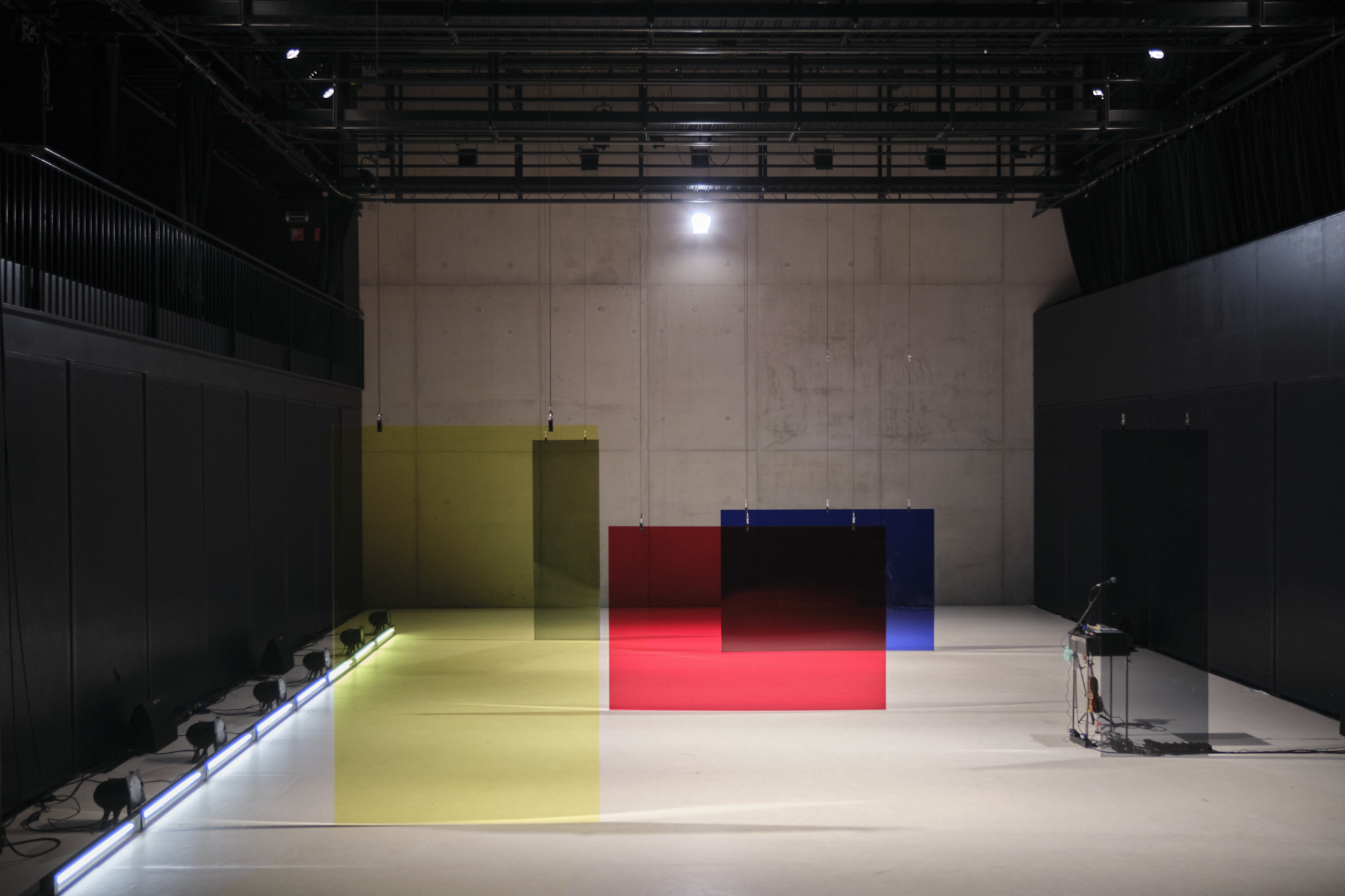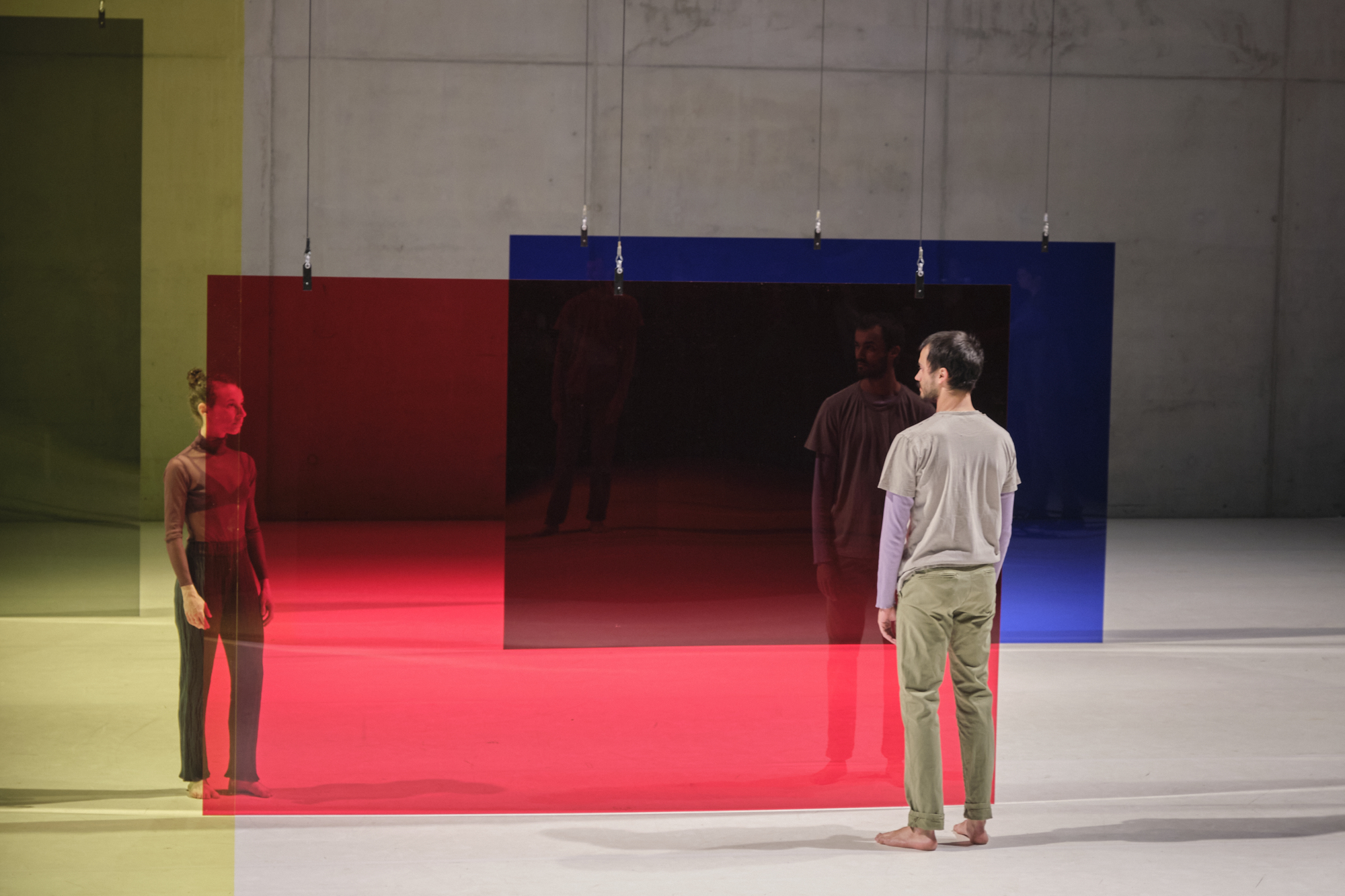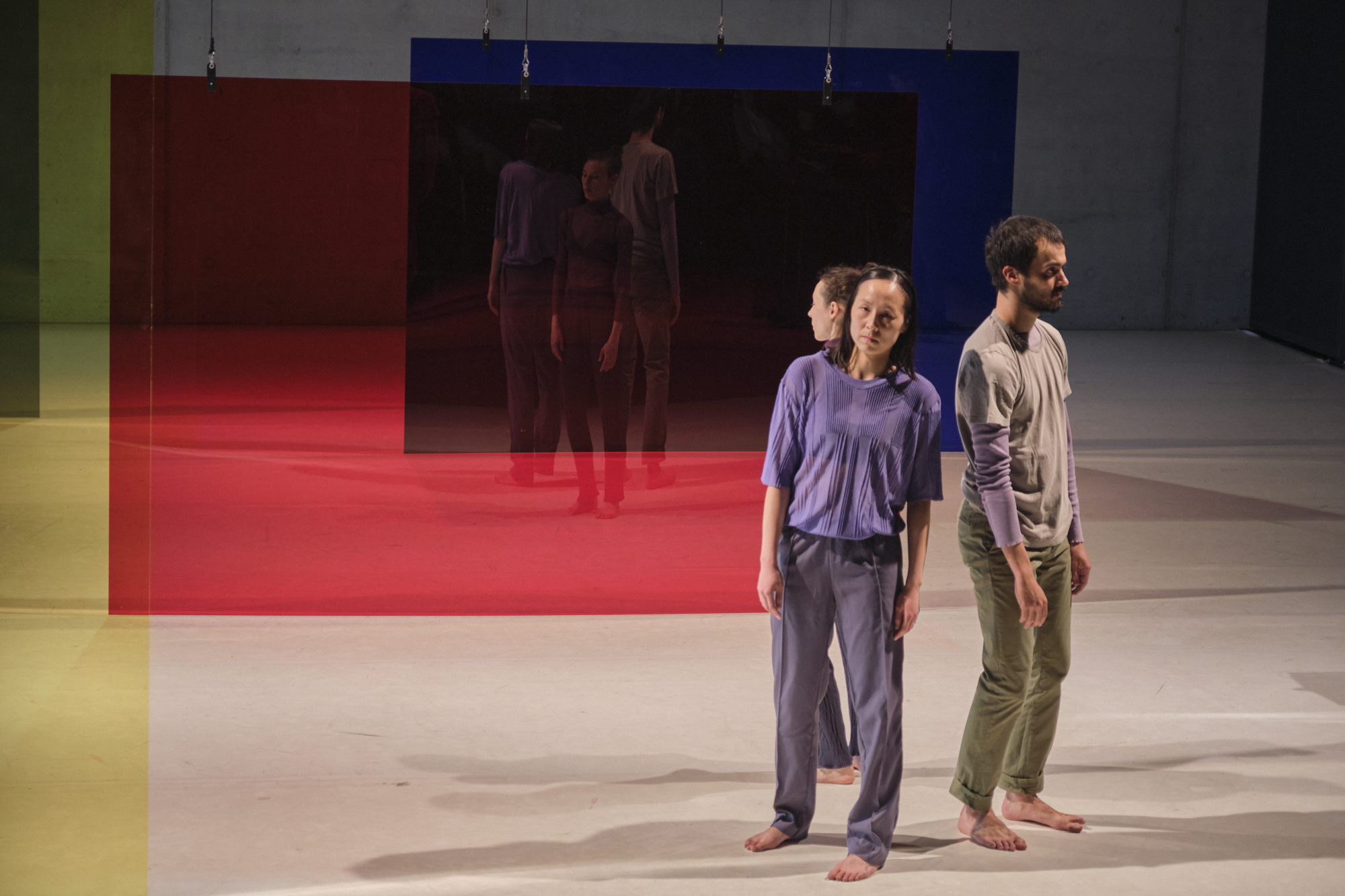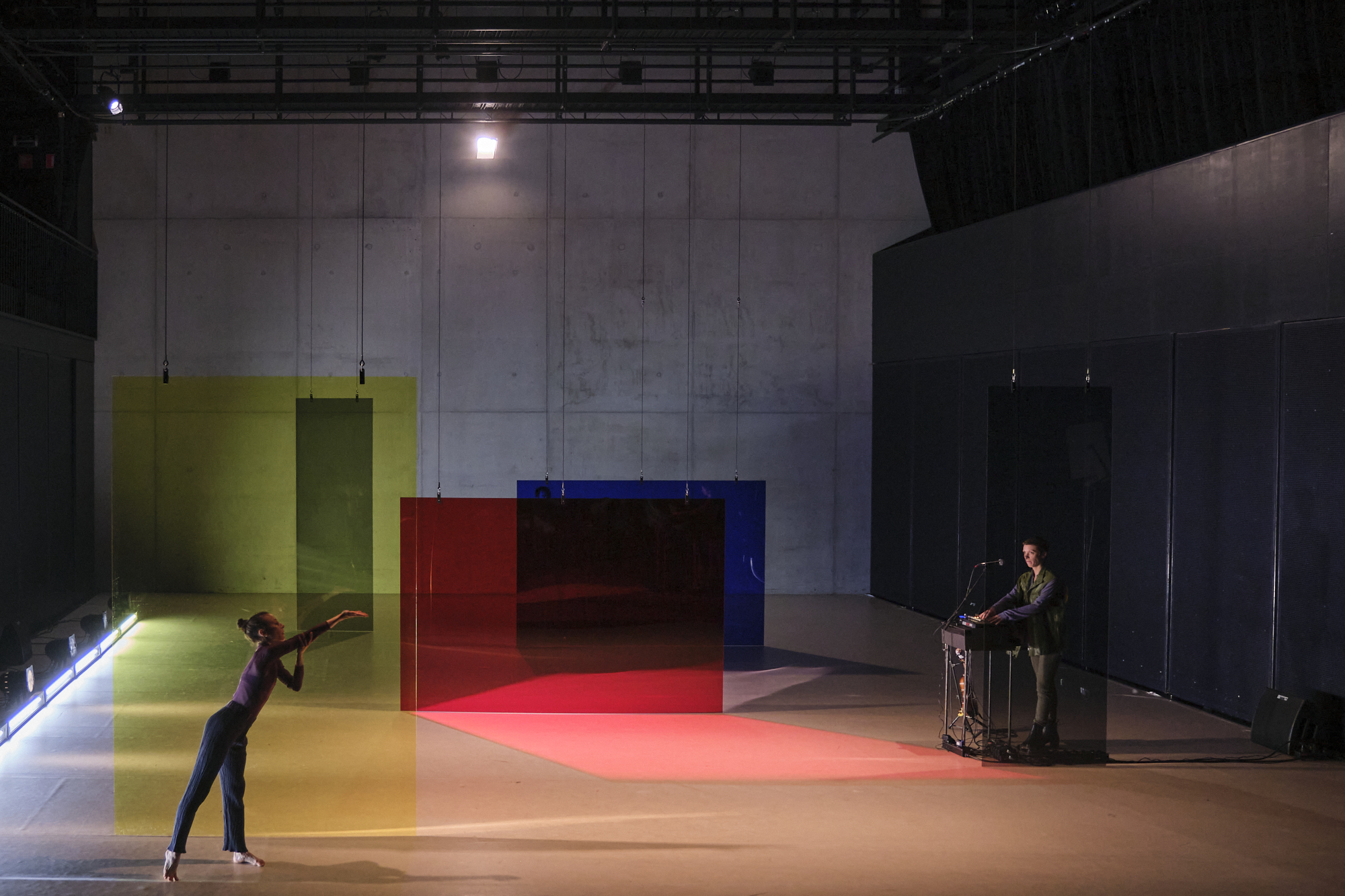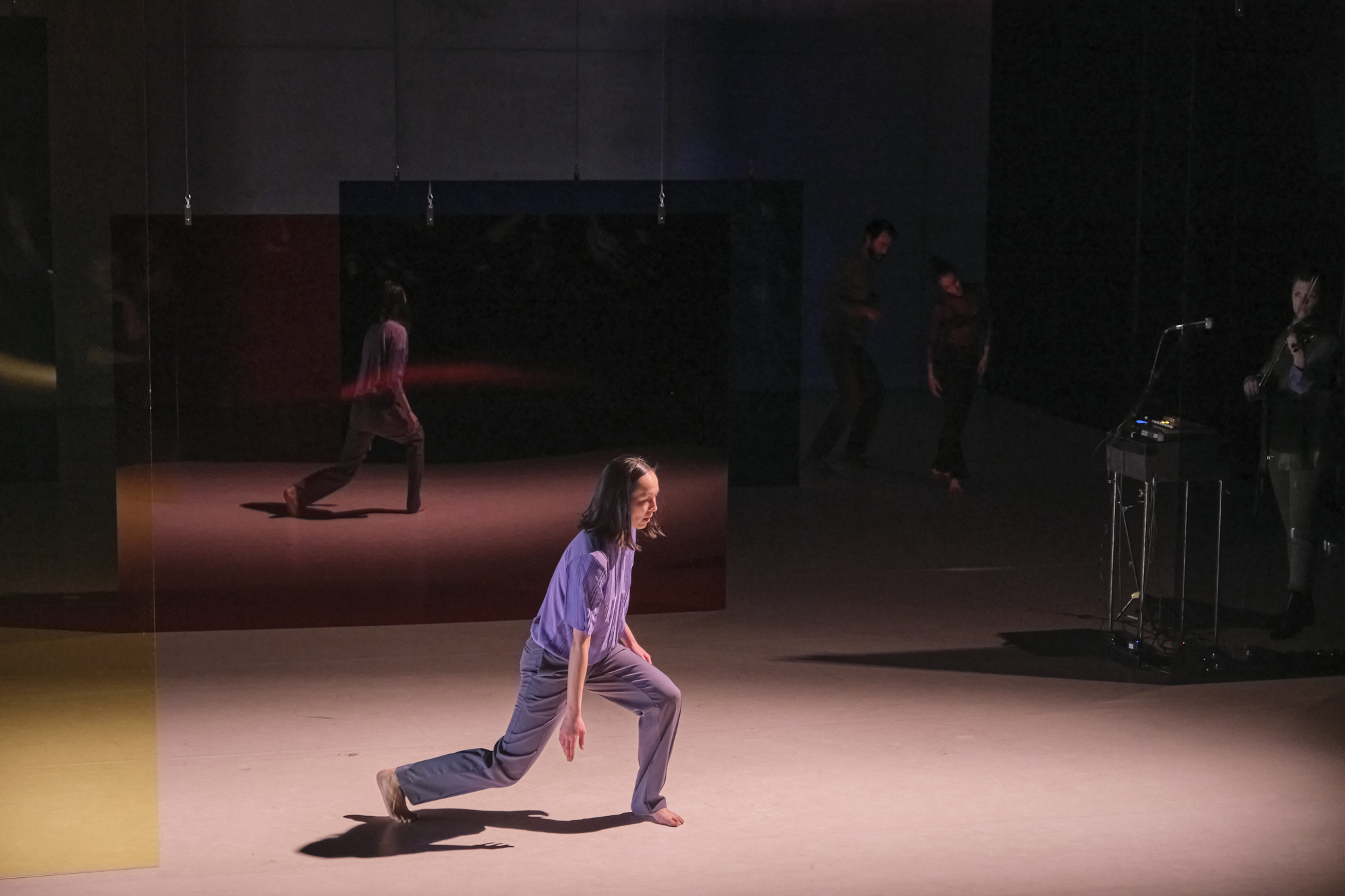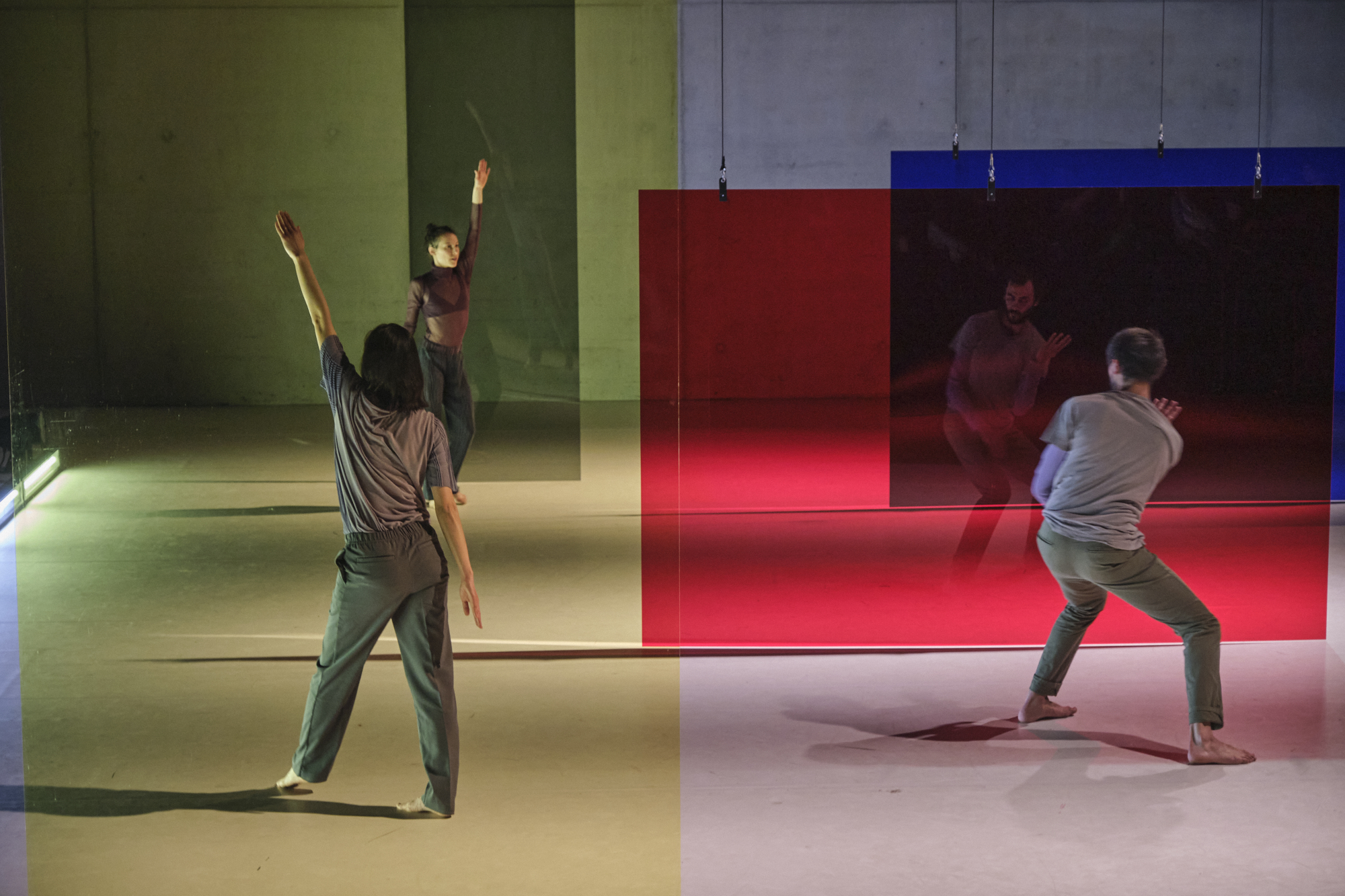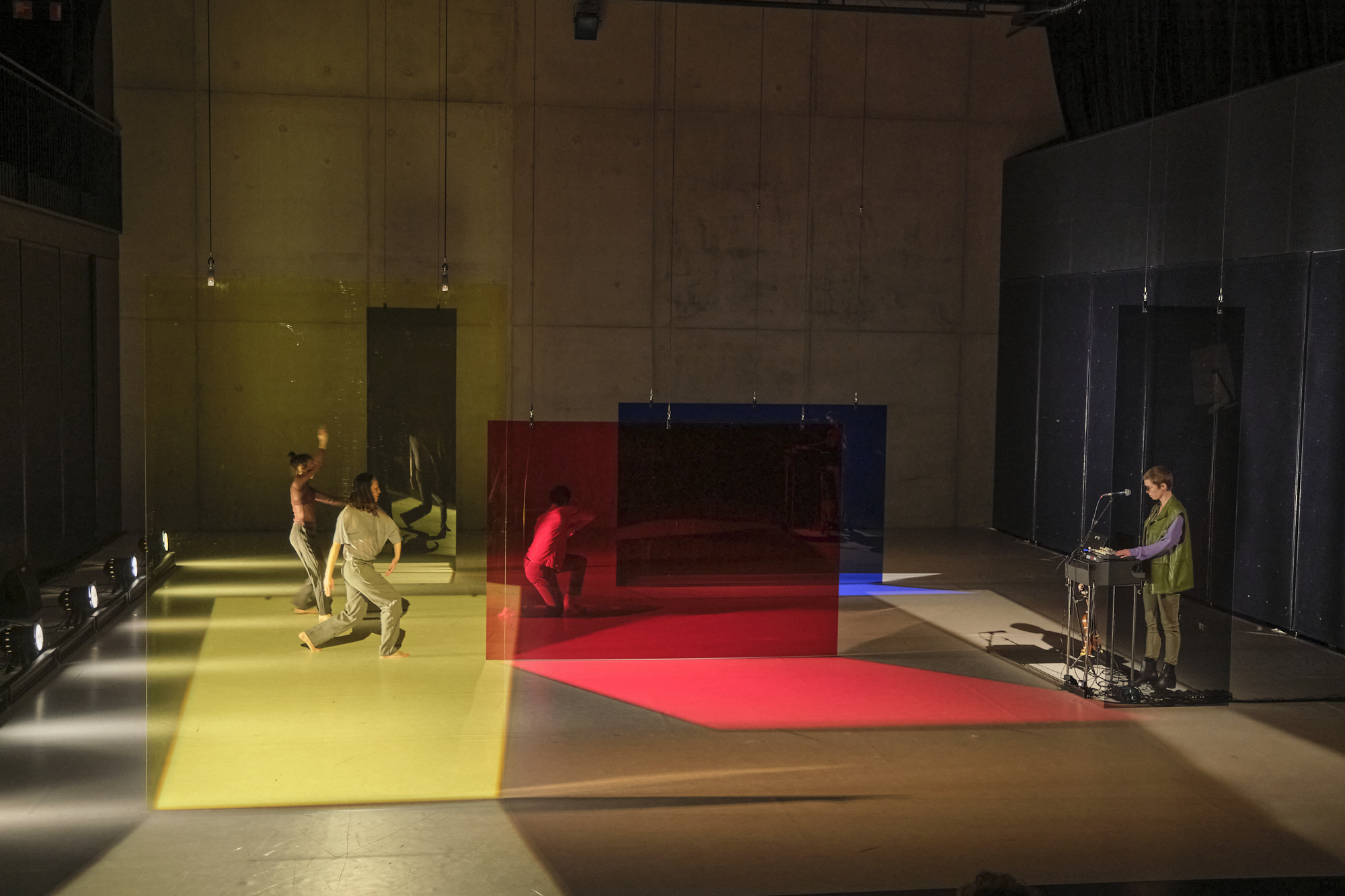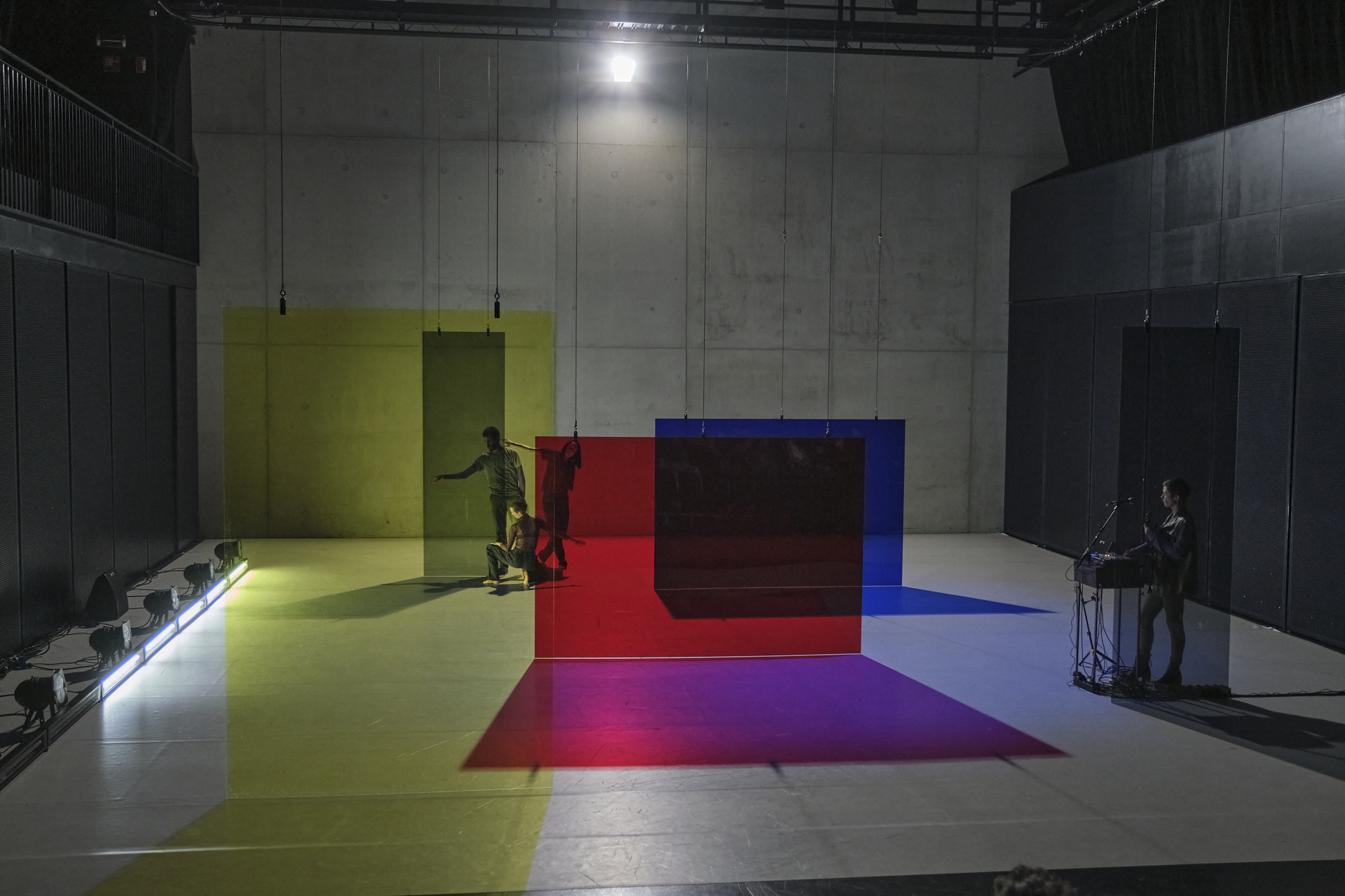 Letters 2 Dance in C-Mine


2022,
Genk, BE


Letters 2 Dance is a choreographic elaboration of Femke Gyselinck's research project in which she examines - through a dance-like dissection of the alphabet - the relationship between movement and typography, between dance and letter images.
The project was performed in different locations in Belgium and the Netherlands. As each location had its own spatial conditions, the appearance of the stage was constantly changing. The premiere at the Nona Theatre, Mechelen, a small, old theatre hall, created an intimate atmosphere, while in the contemporary spatial setting of C-Mine , the stage design was reminiscent of modernist compositions.
The stage design derived from the idea of continuously re-defining the floor by the means of colour. Six transparent acrylic plates with standard dimensions and in four different colours are suspended on steel cables and face the audience frontally. Lit from few different points following the choreography and music, the reflections of the colours on the floor change constantly. The dancers move in between the plates like letters on empty pages. The coloured plates sometimes become a background that reflects the movements, at other times they cover the silhouettes and create dreamy images. The saturated red and blue plates undergo the biggest changes in appearance, granting different atmospheres to the choreography, ranging from sharp, contrasting colours to gradient backgrounds.
Scenography: Aslı Çiçek
Project assistant: Olivia De Bree
Locations: Kunstencentrum Nona, Mechelen; Voo?uit, Ghent; Kaaitheater, Brussels; C-Mine, Genk; Brugge Schouwburg, Bruges / BE, Internationaal Theater Amsterdam / NL
Concept: Femke Gyselinck
Dance: Femke Gyselinck, Sue-Yeon Youn, Luka Švajda
Composi­tion and music: Liesa Van der Aa
Costumes: Lila John
Stage directions and coaching: Wannes Gyselinck
Light and sound: Brecht Beuselinck & Thomas Vermae­rcke
Assistant to the director: Emma Meerschaert
Co-producers: nona arts centre, C-Mine, Het Laatste Bedrijf, ICI-CCN Montpel­lier, KAAP, STUK, Voo?uit, workspa­ce­brus­sels
Produc­tion and distri­bu­tion: Caravan Produc­tion
Photography: fototuur