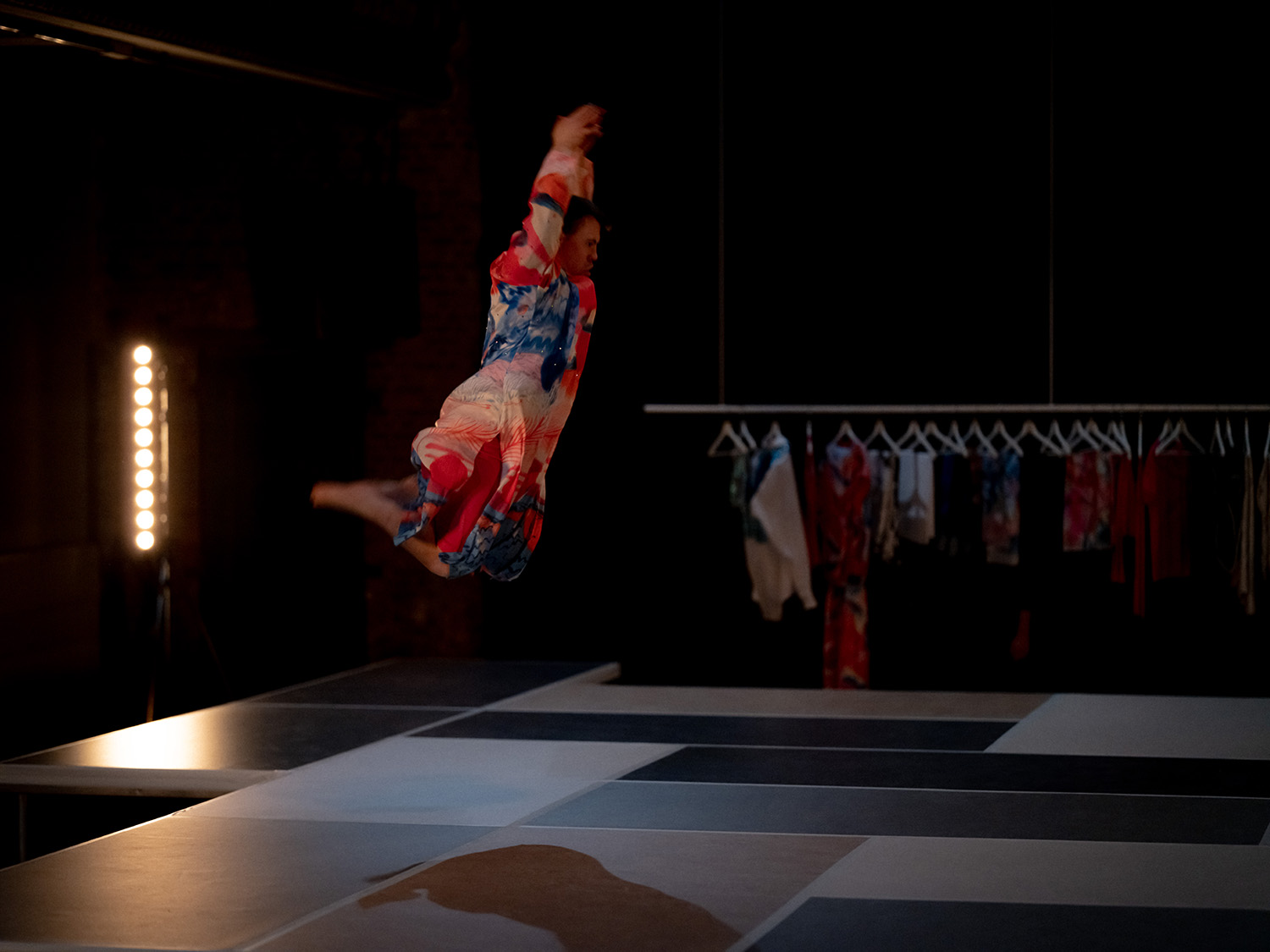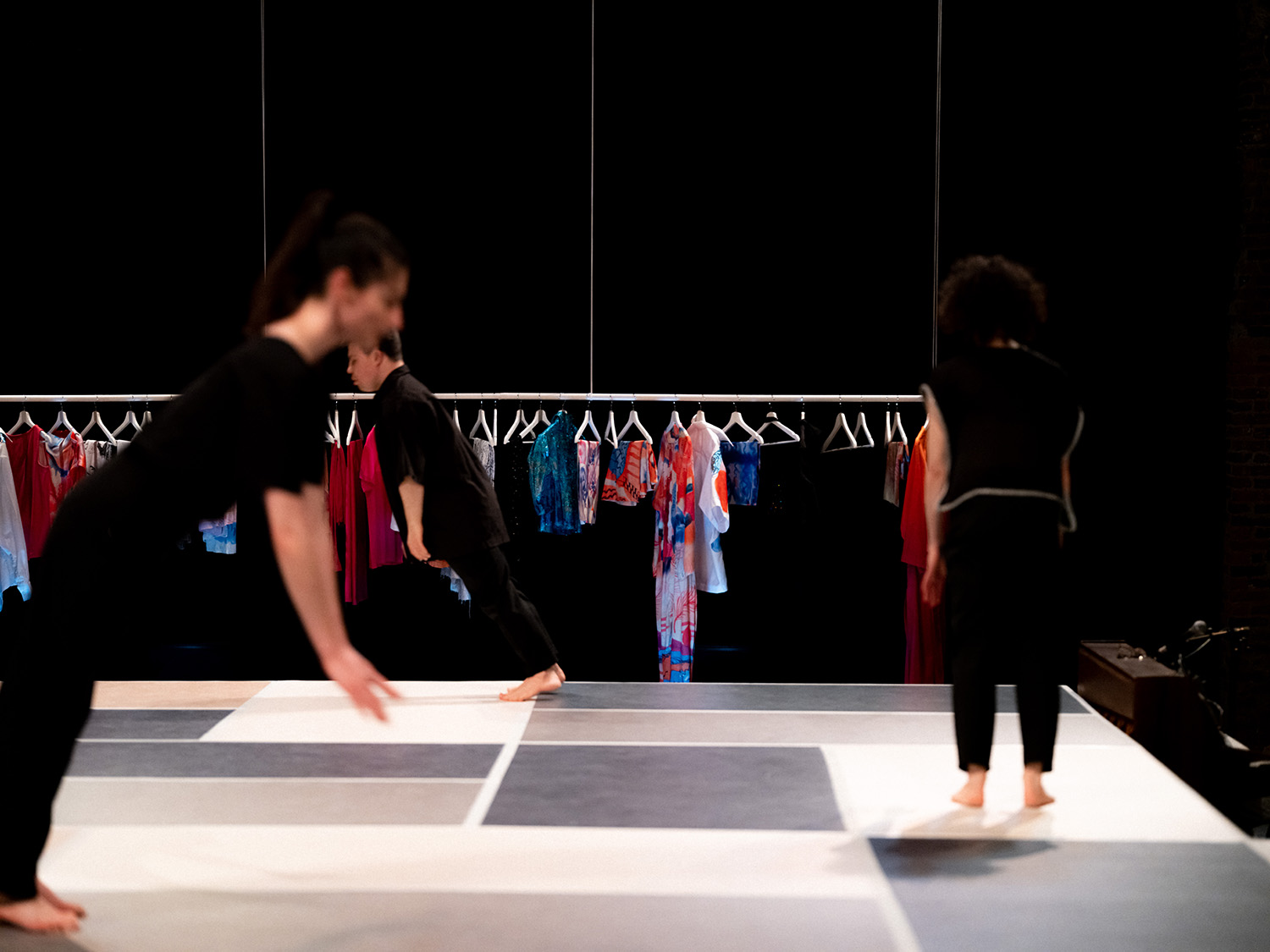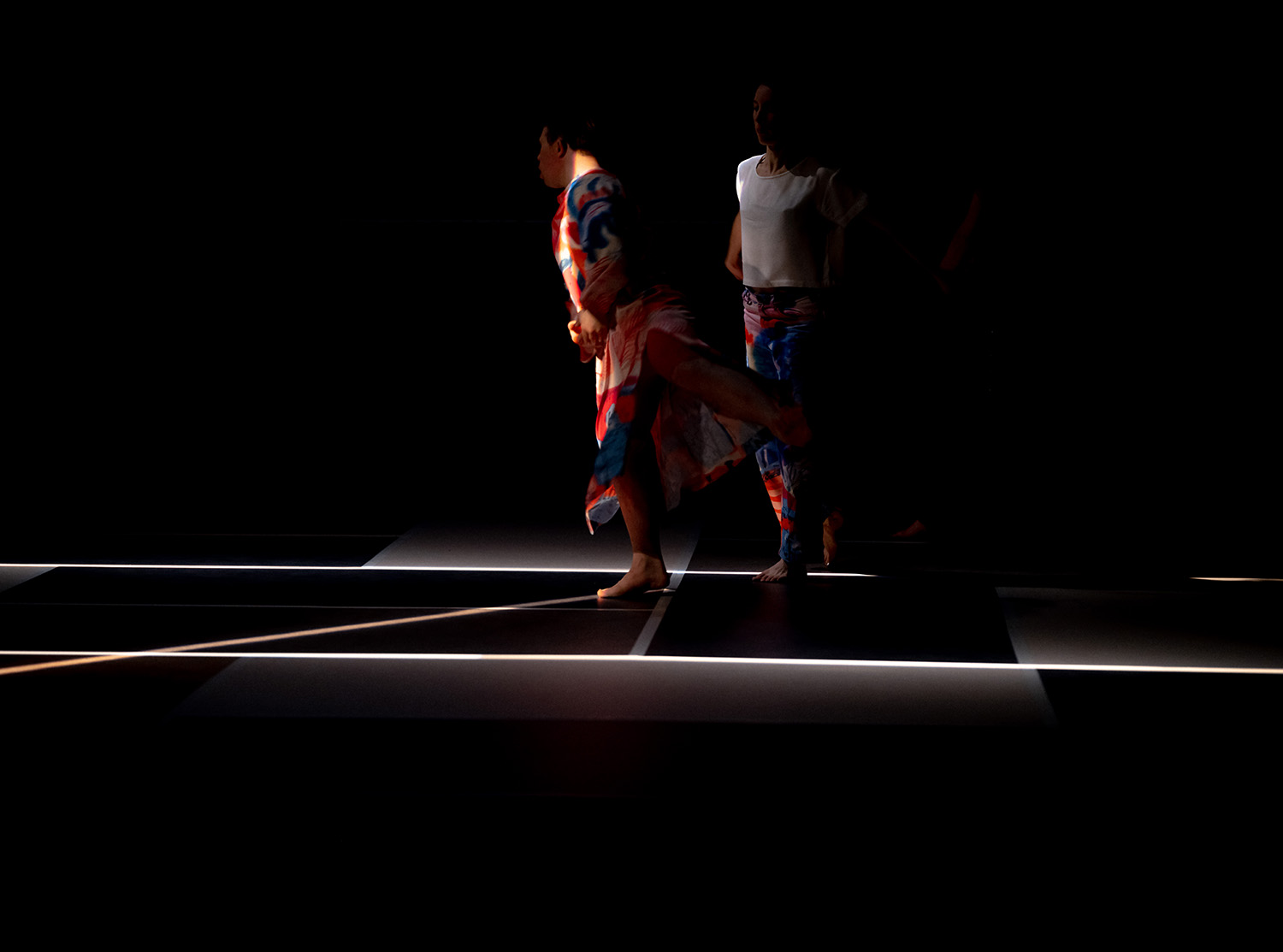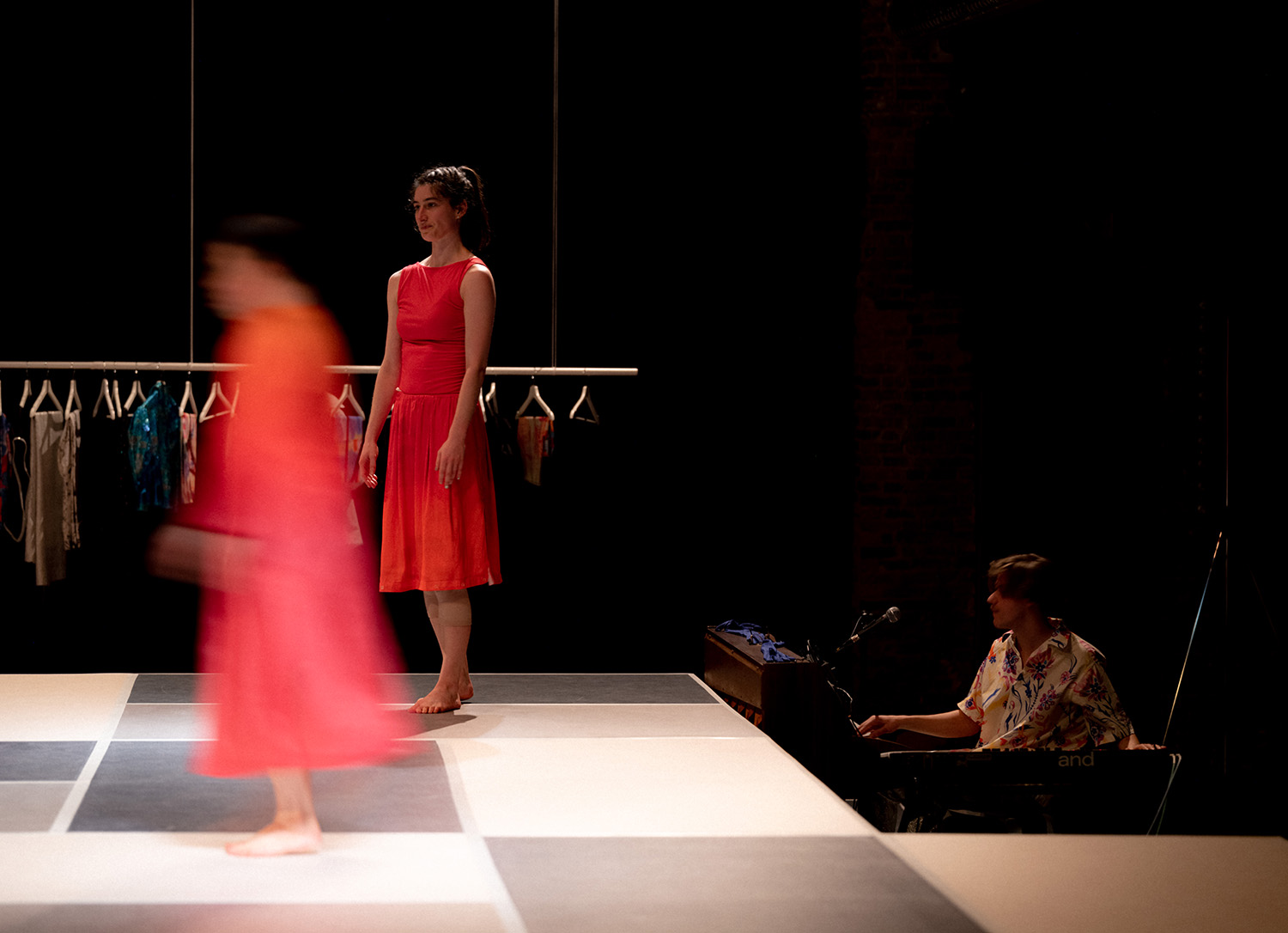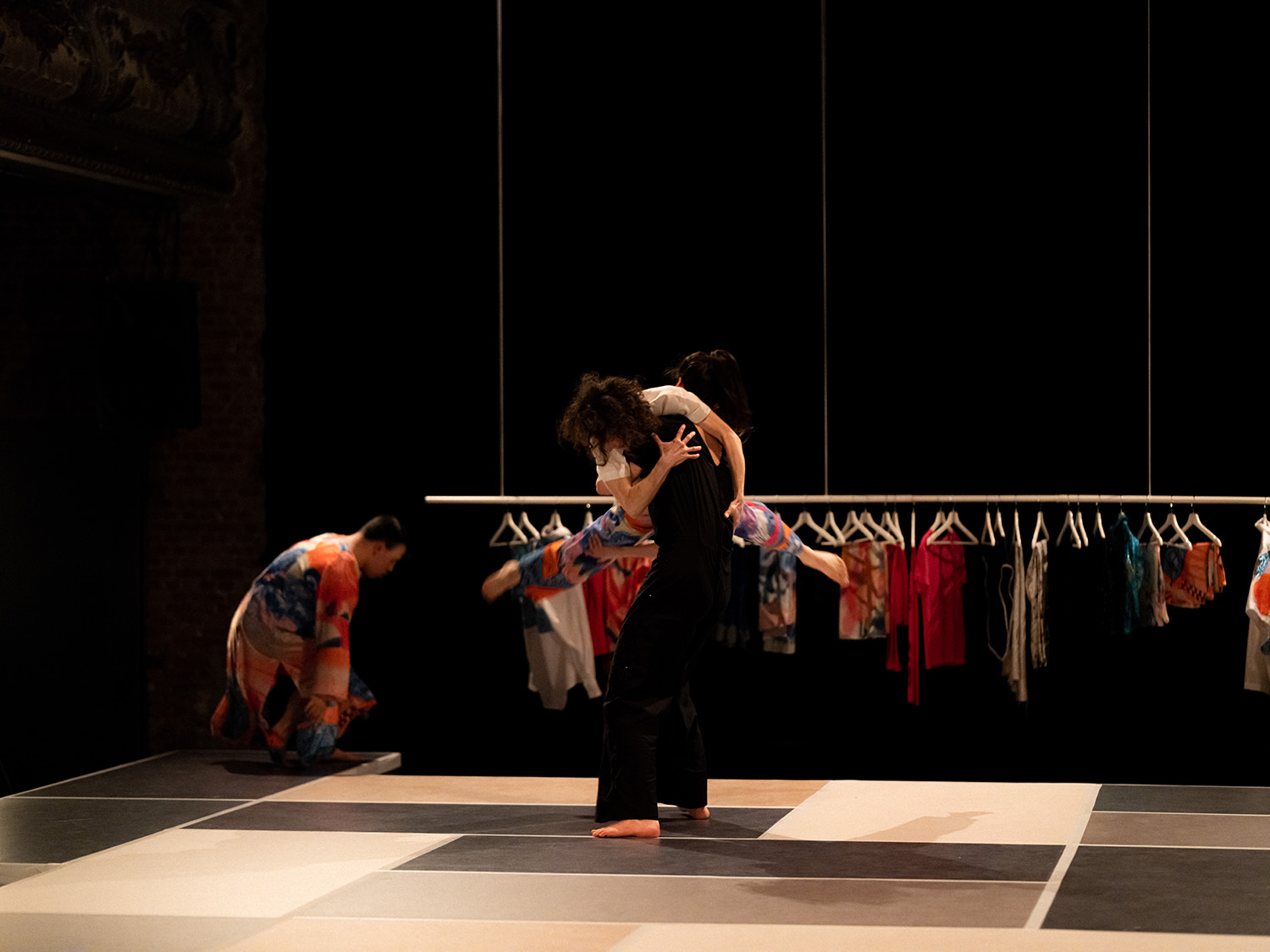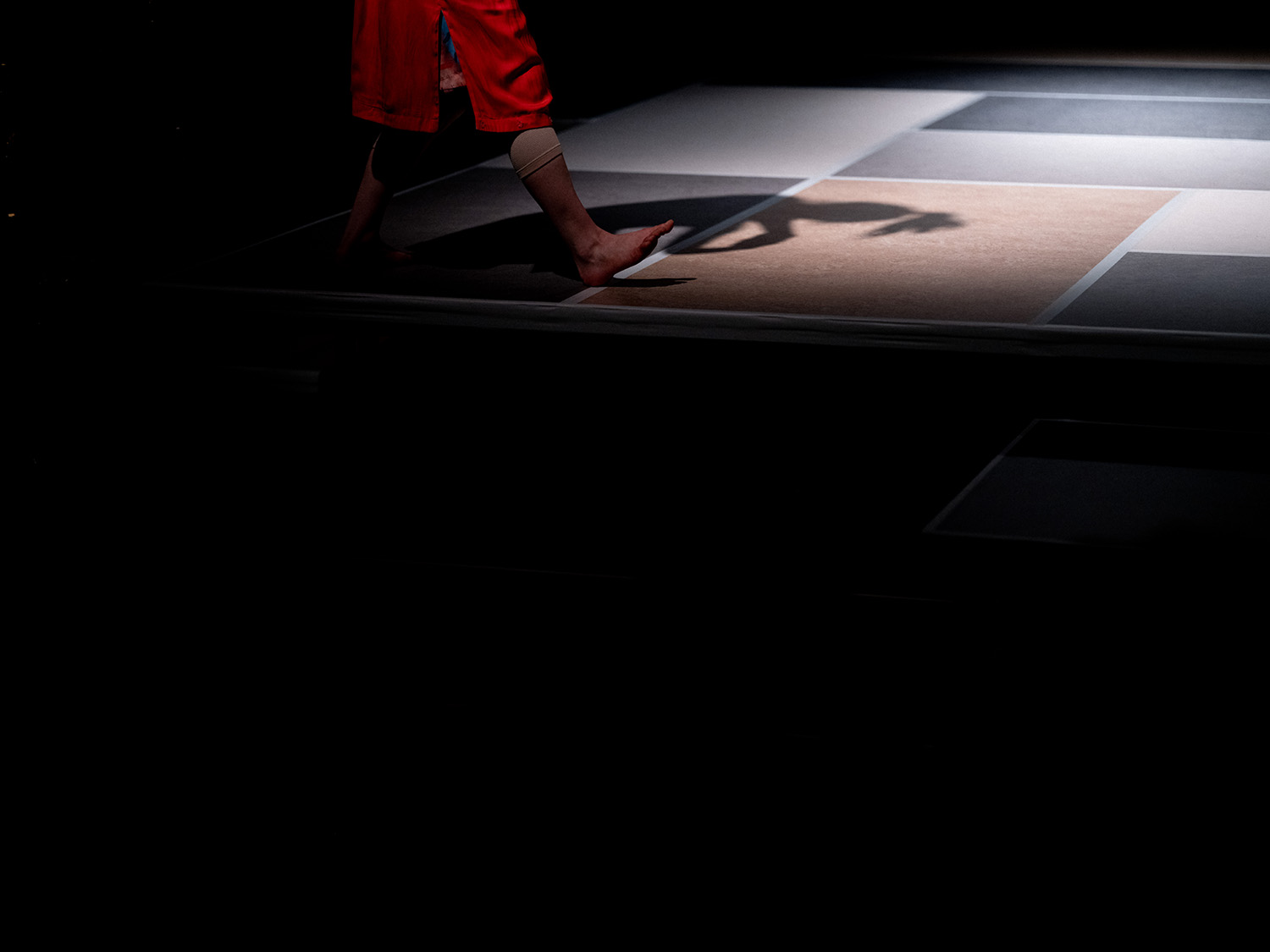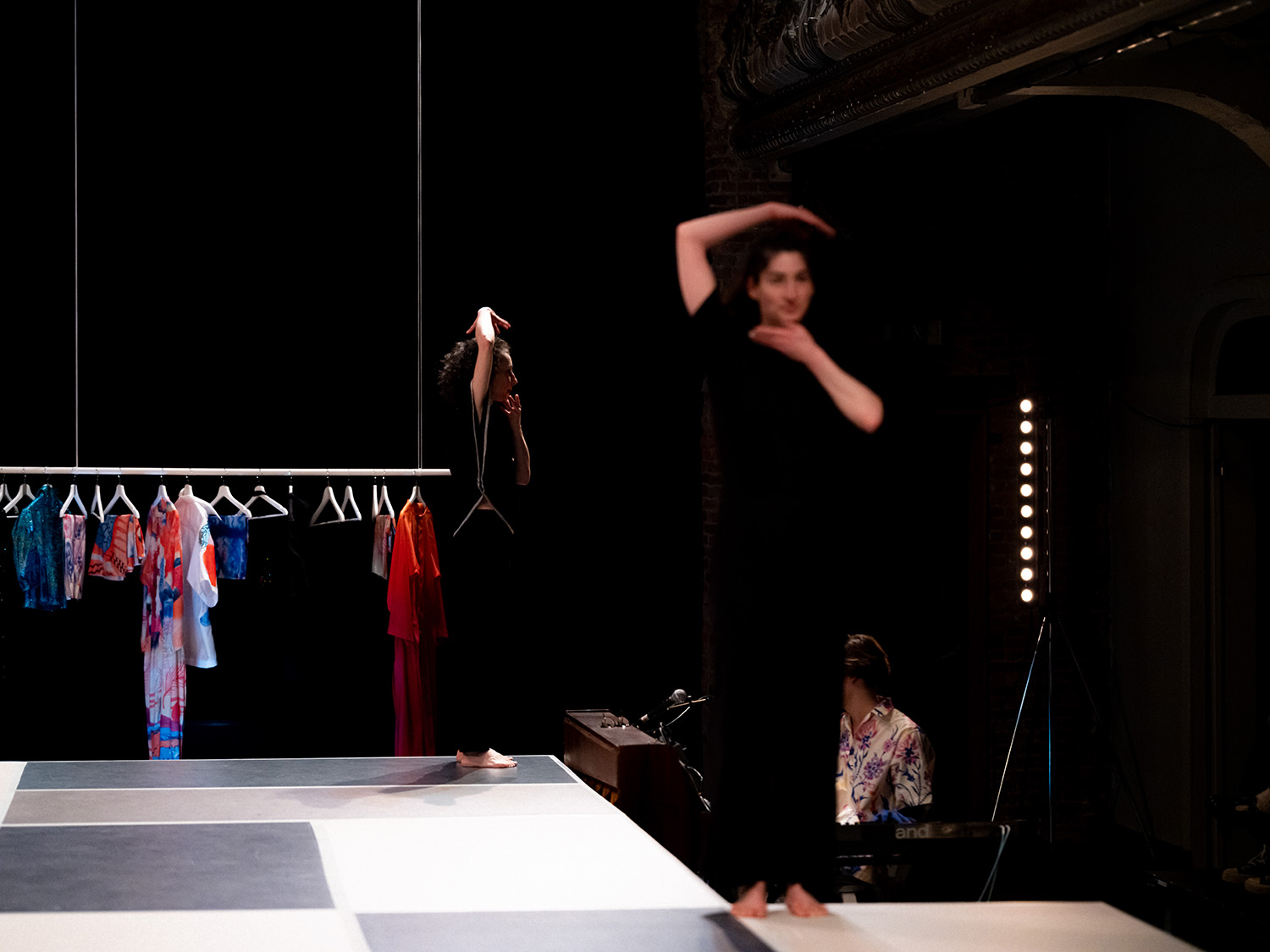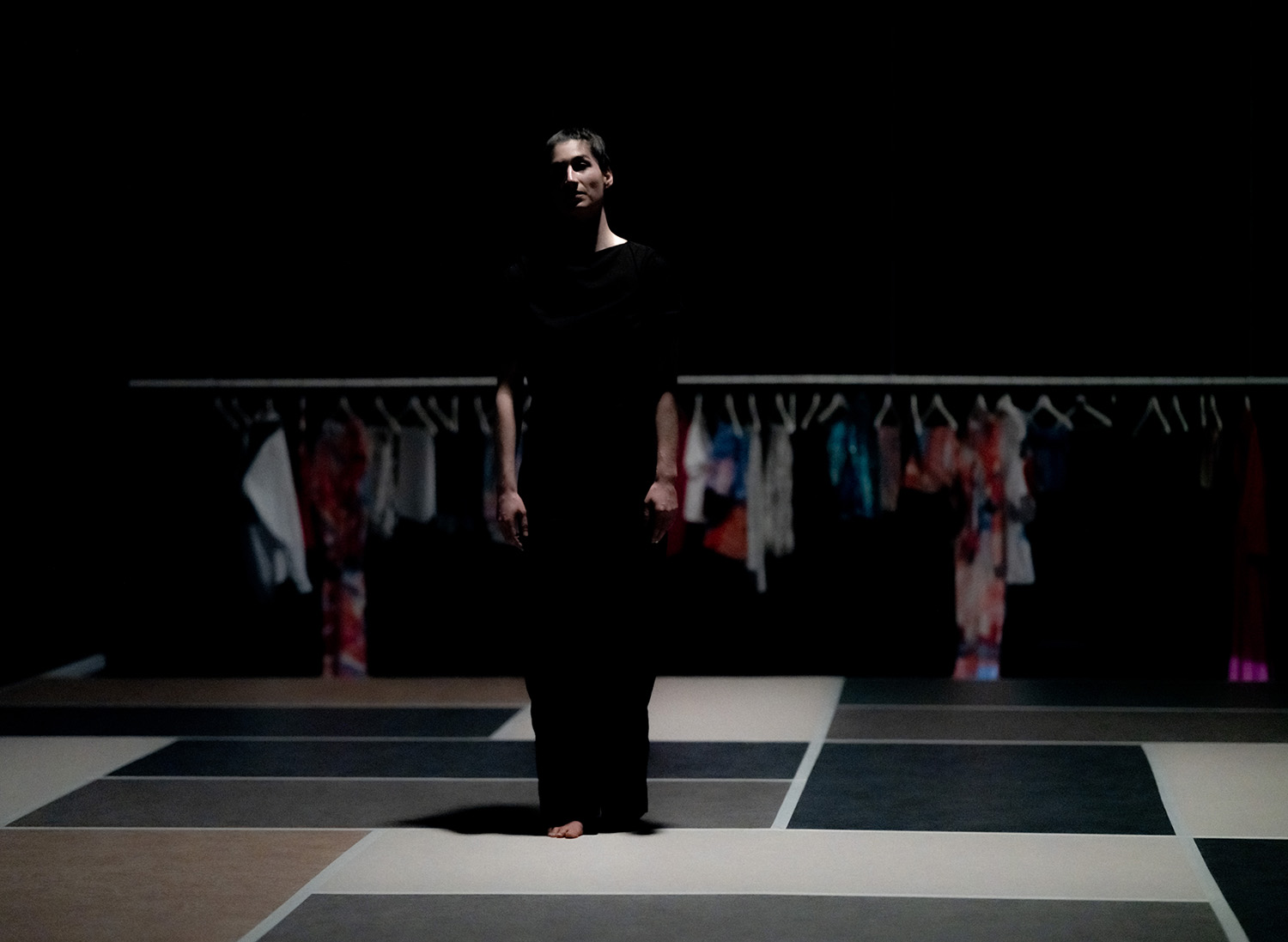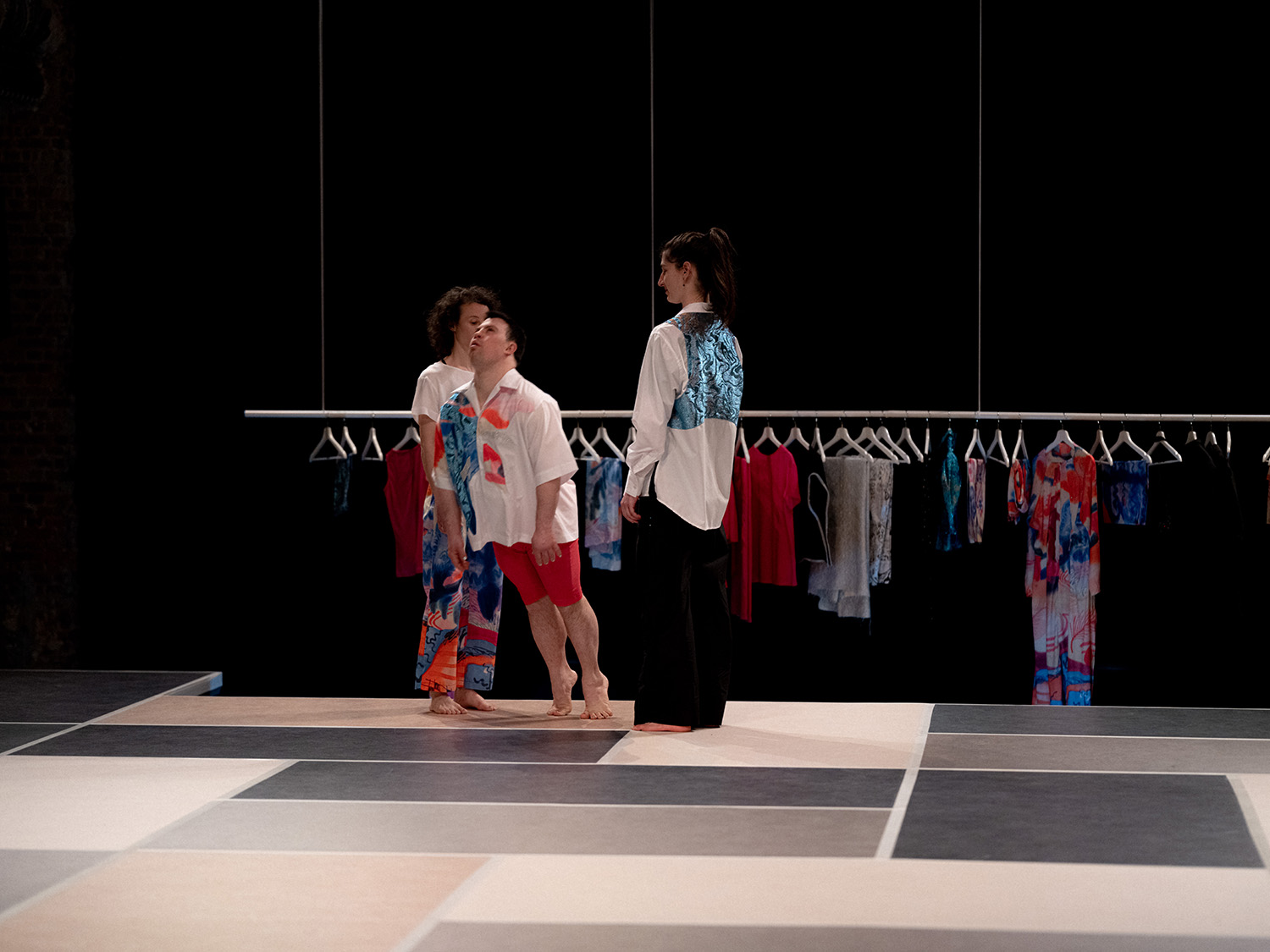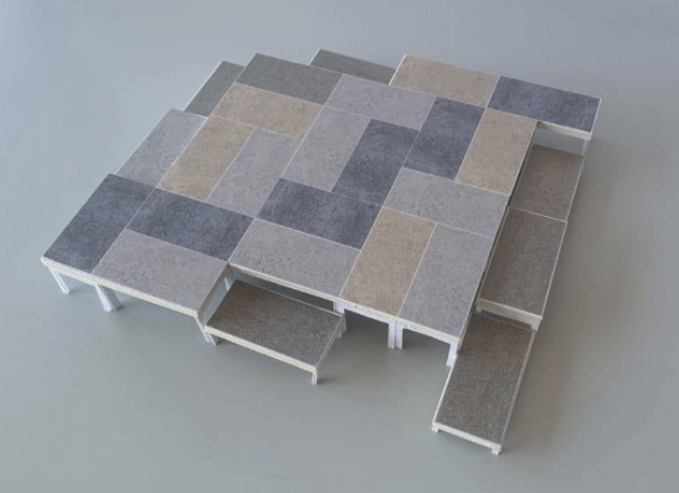 Change of Plans
Set design

2023,
Various theatres, GRIP & Femke Gysellinck


In 'Change of Plans', the idea of changeability – and the emotion associated with it – is applied to the language of movement. Choreographer and dancer Femke Gyselinck was Invited by the inclusive dance company Platform-K, which creates professional productions with dancers with and without disabilities.
For our second collaboration with Femke Gyselinck, the set design for the contemporary dance production consists of a landscape of practicables covered with vinyl panels in subdued colours. These standard platform elements are configured with erratic height differences and are surrounded on three sides by the seated audience. A rigid pattern is created with the vinyl panels on this gradually raised, irregular podium. With playful lighting, the white stage tapes that hold the panels together change appearance and define the stage with perpendicular lines. Yet due to the differences in height, the lines already loose their power of determination.
The design suggests that everything will follow the straight lines. But the plans change and the movement begins.
Scenography: Aslı Çiçek
Project assistant: Olivia De Bree
Project intern: Francesca Desantis
Locations: Voo?uit, Ghent; Kunstencentrum Nona, Mechelen; CC de werf, Geel; dansand! Oostende; de schaakel, Waaregem
Concept: Femke Gyselinck
Dance: Femke Gyselinck, Zanne Boon, Oskar Stalpaert
Music: Hendrik Lasure (composition, piano, keys), Adia Vanheerentals (composition, sax)
Costumes: Nel Maertens, Veronika Vimpelova
Dramaturgy: Wannes Gyselinck
Light: Elke Verachtert
Sound: Milan Van Doren
Production: Platform-K, GRIP
Co-production: VIERNULVIER (Gent, BE), kunstencentrum nona (Mechelen, BE), KAAP (Brugge/Oostende, BE), STUK (Leuven, BE), Perpodium
International spreading: A Propic – Line Rousseau, Marion Gauvent, Lara Van Lookeren
Residencies: CAMPO, VIERNULVIER, KWP Kunstenwerkplaats
Stage: Lien Agten
Photography: Robbrecht De Smedt