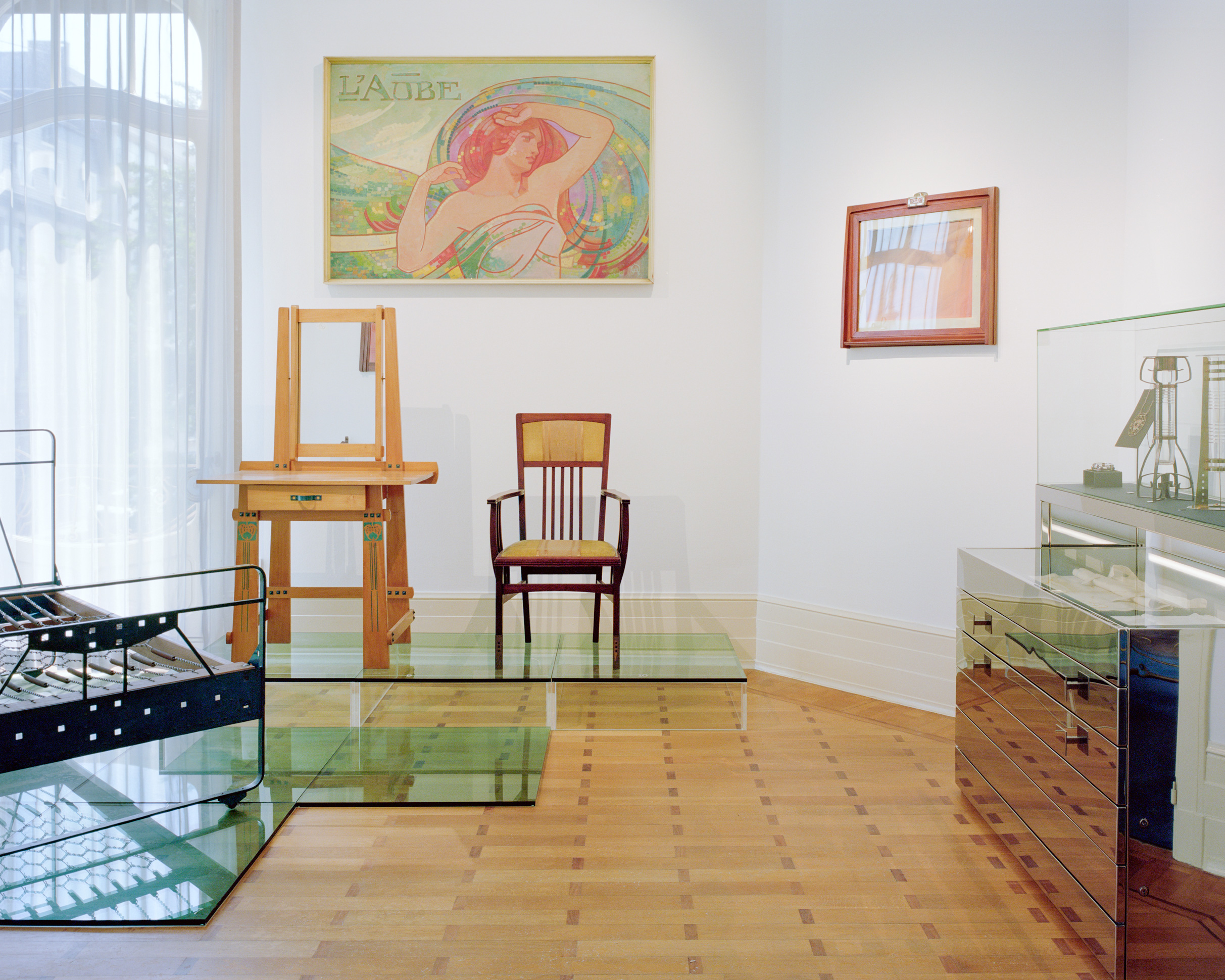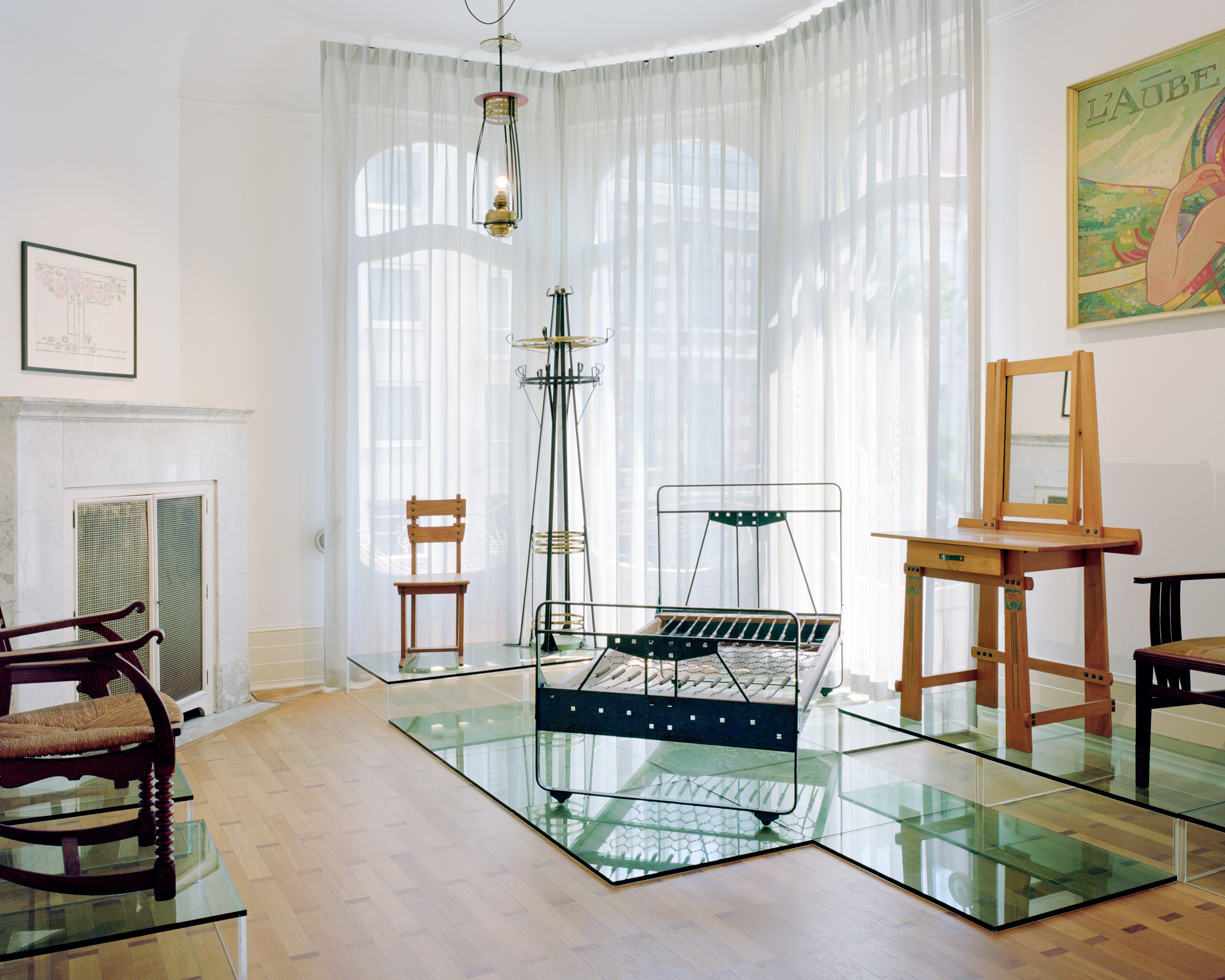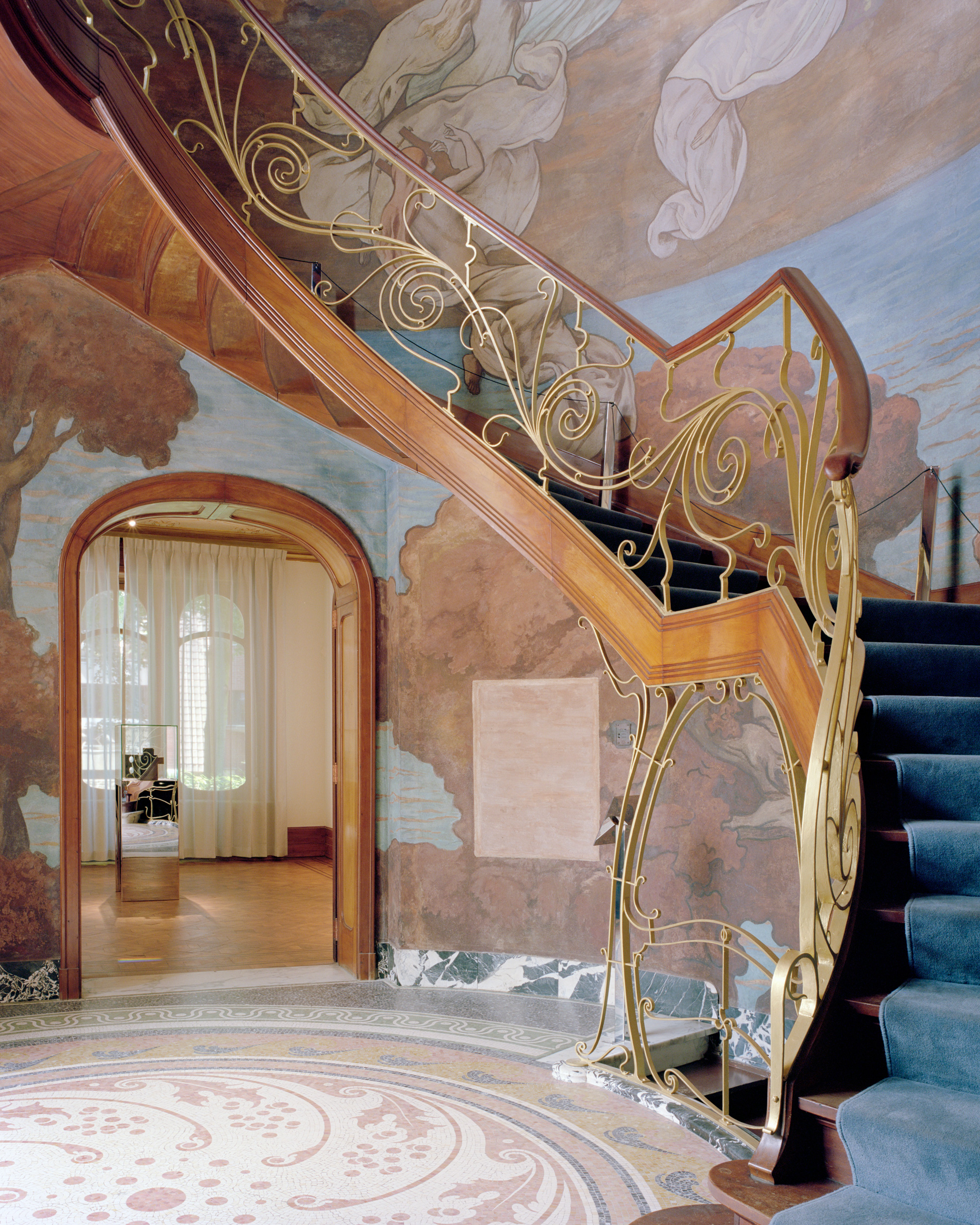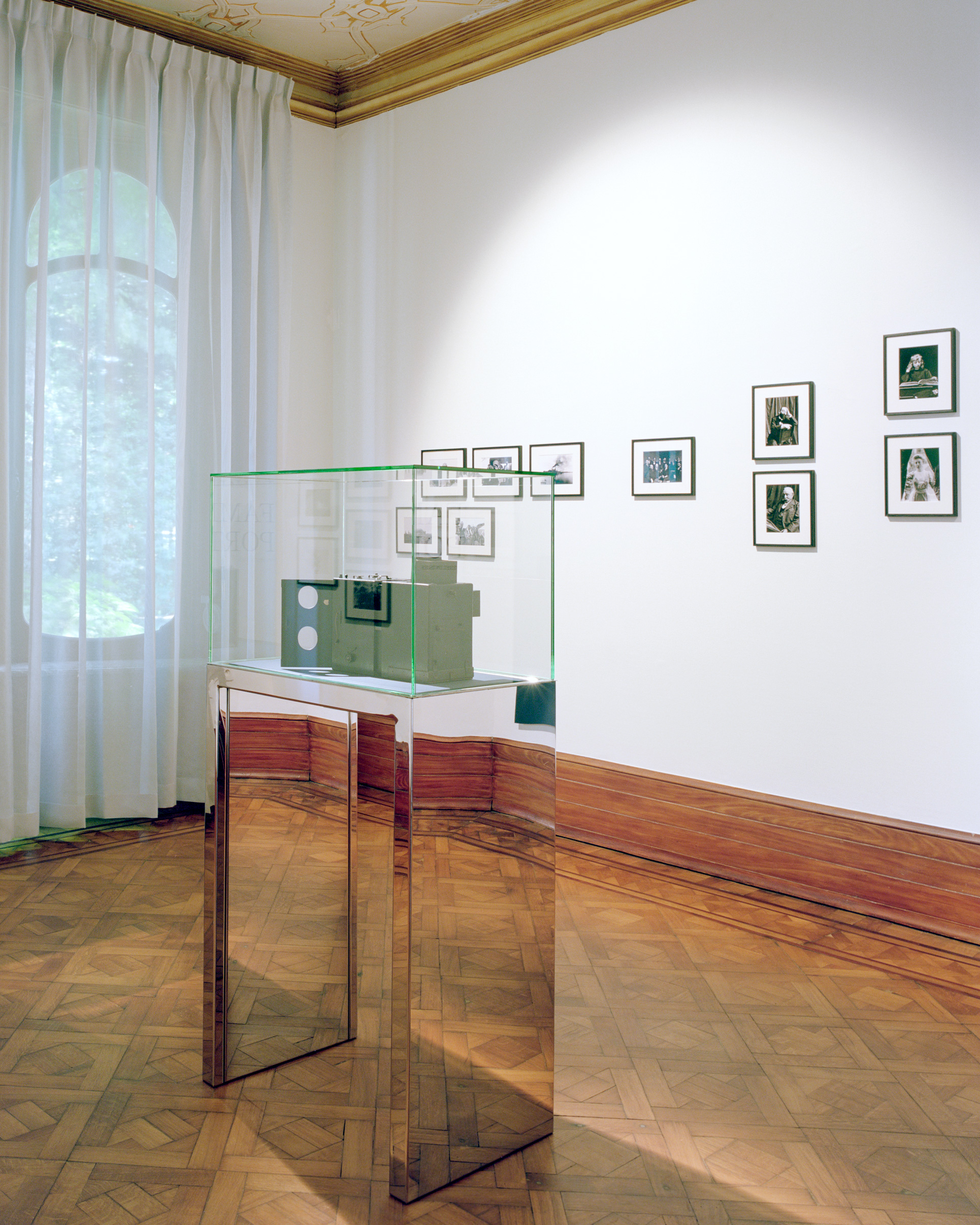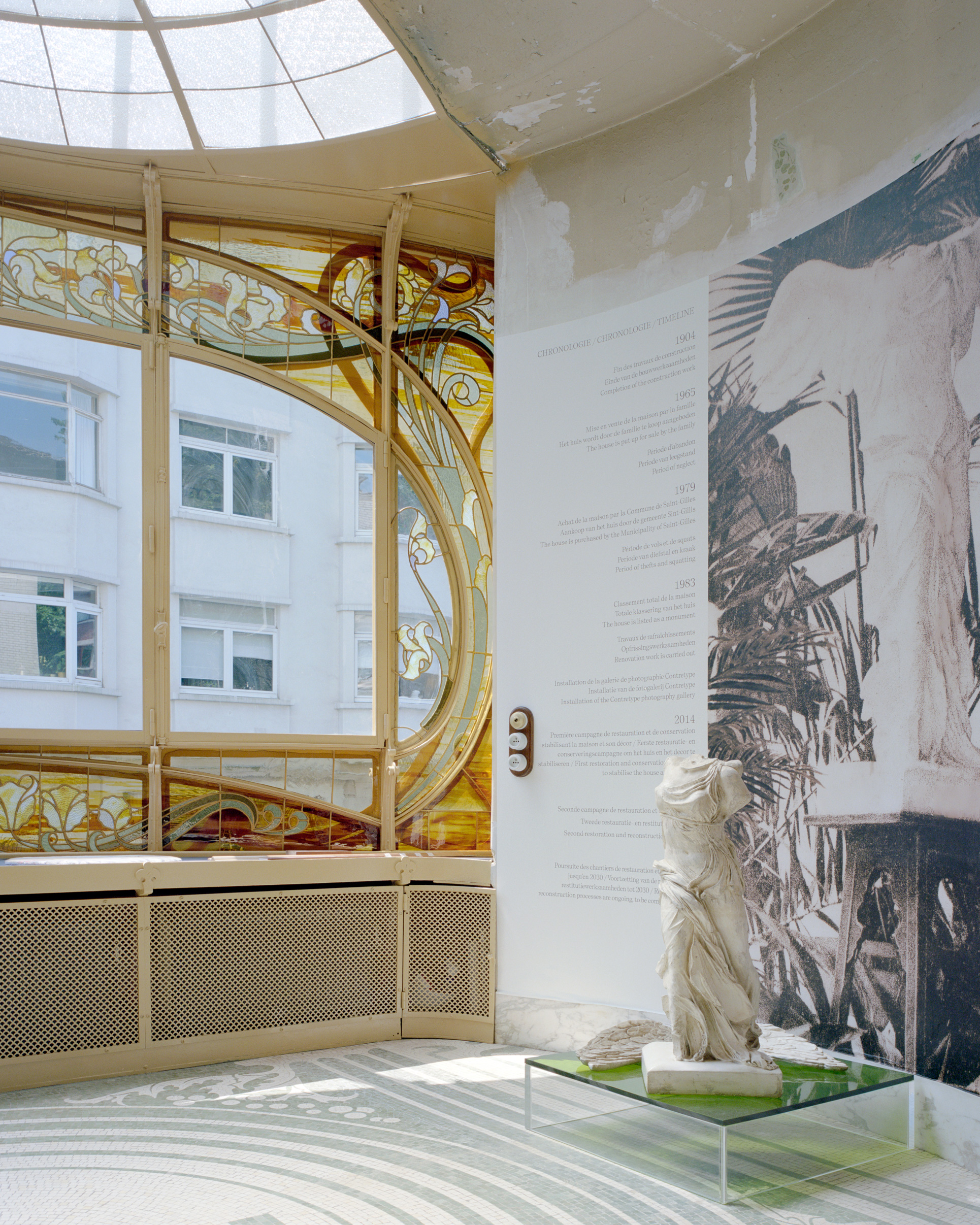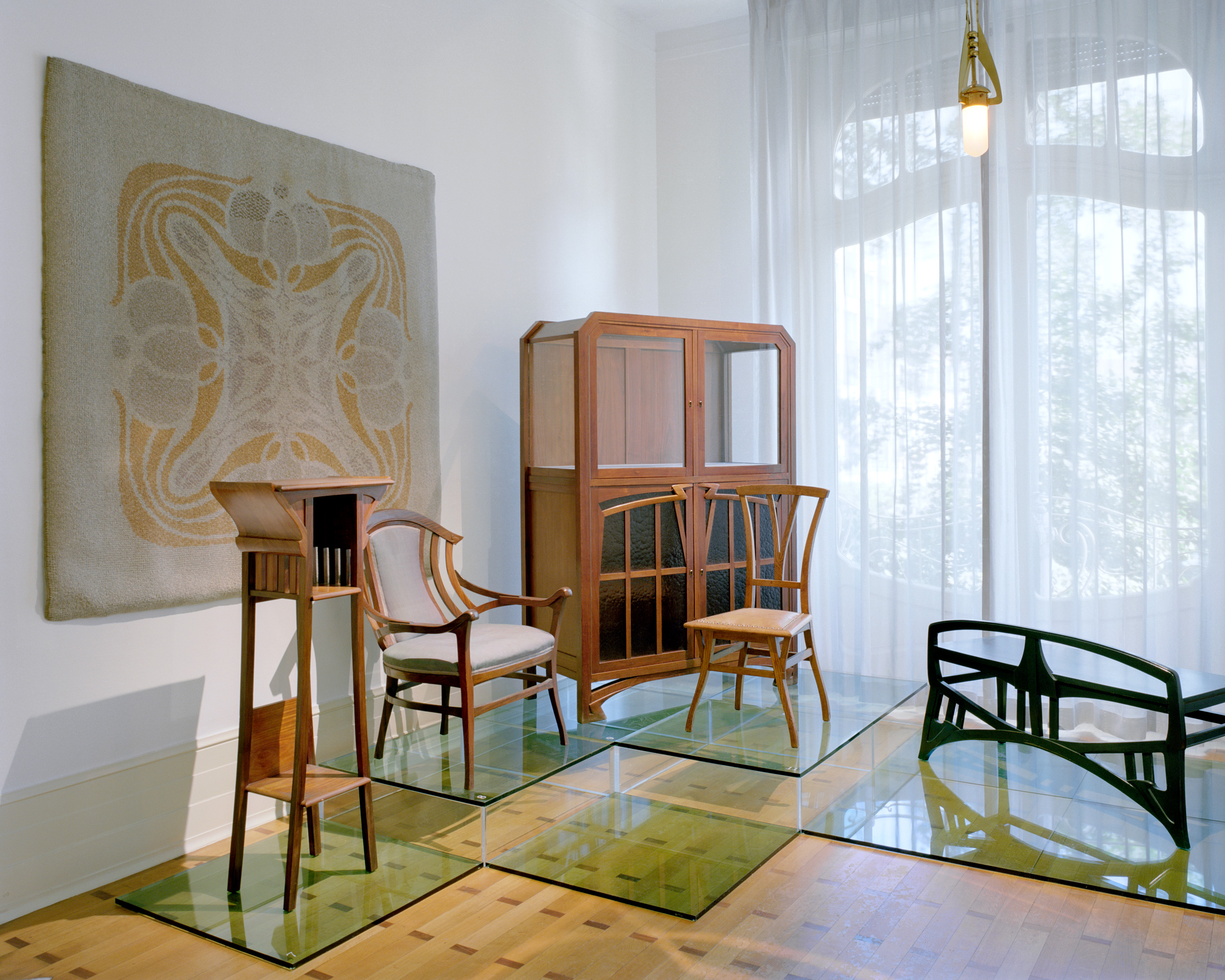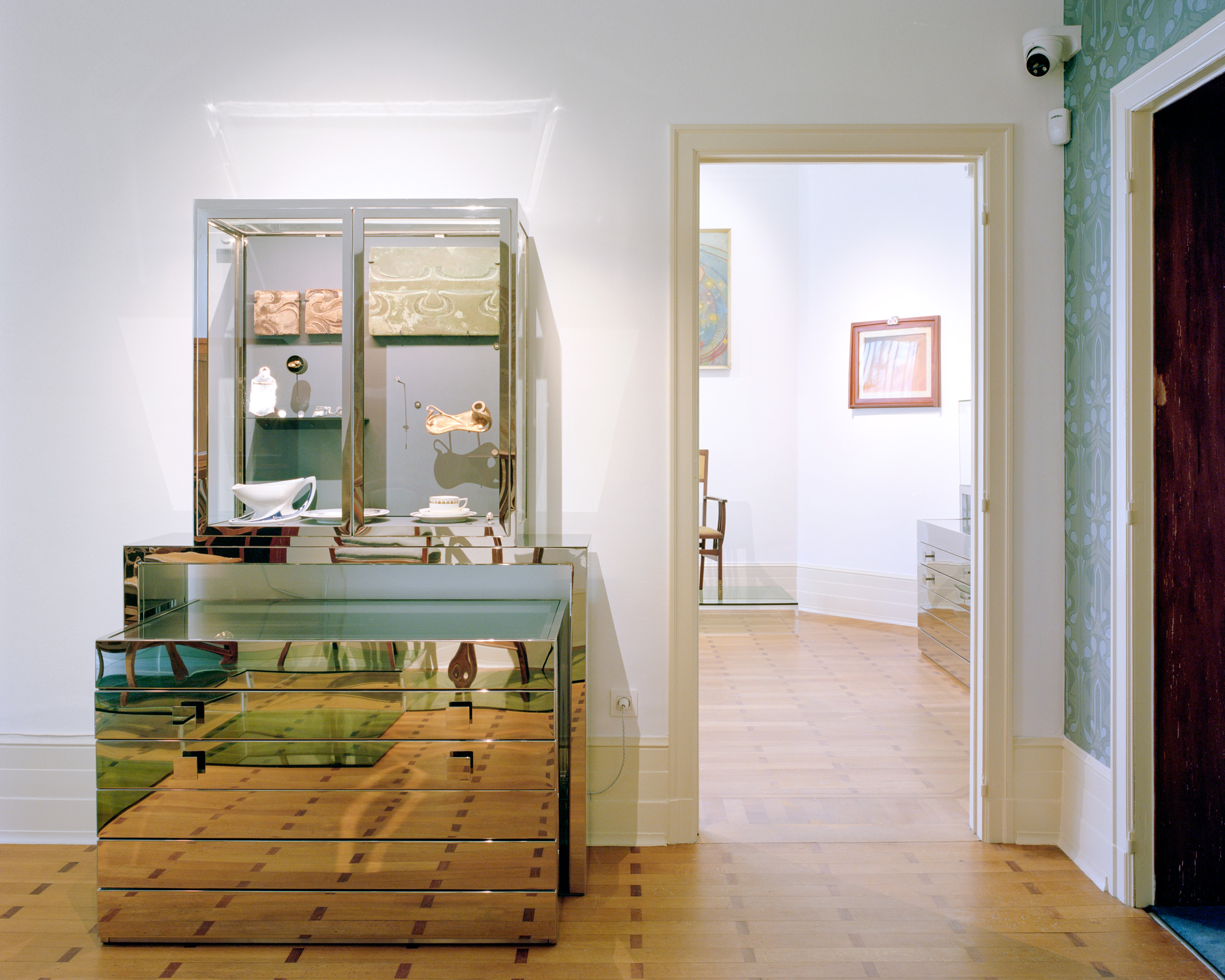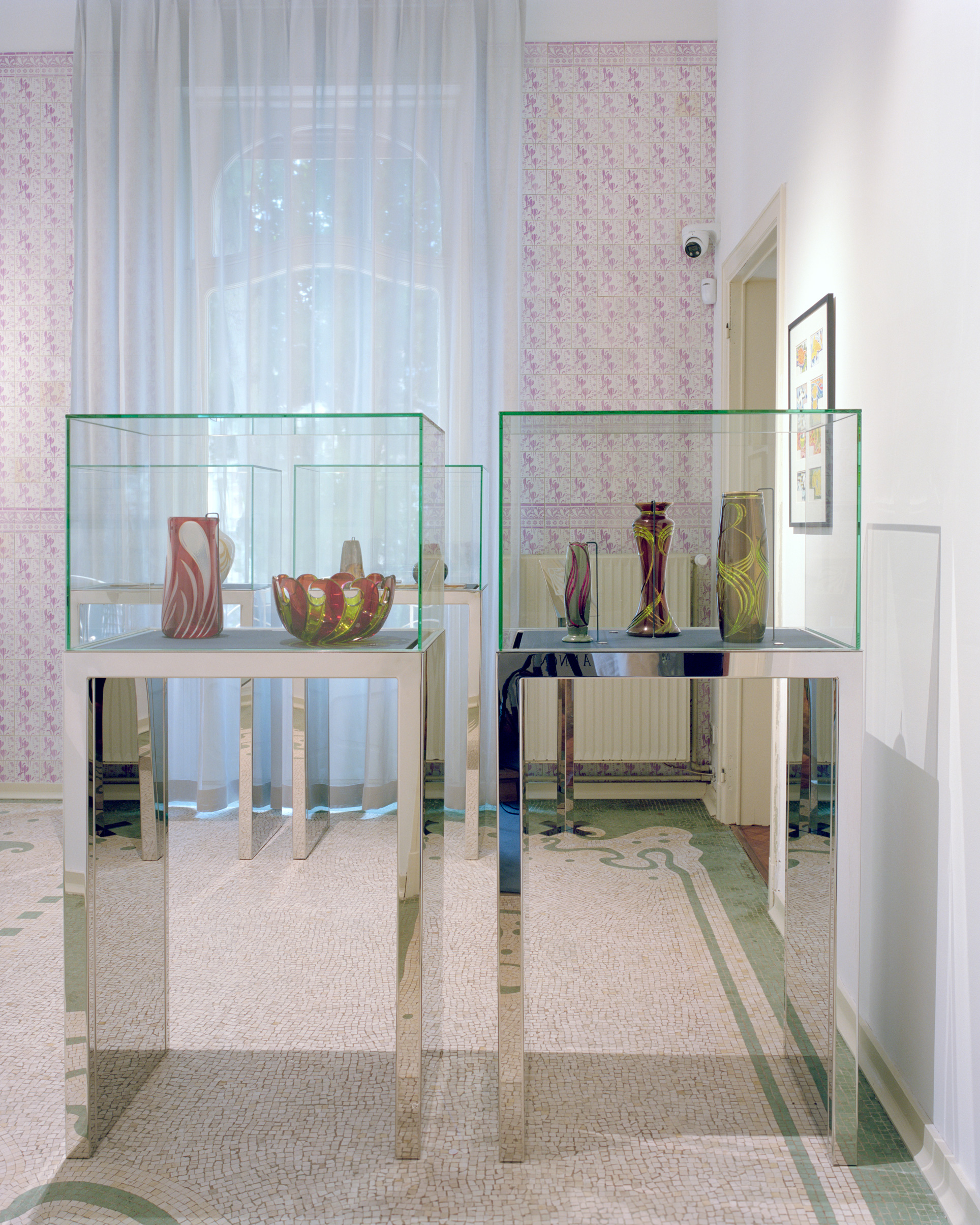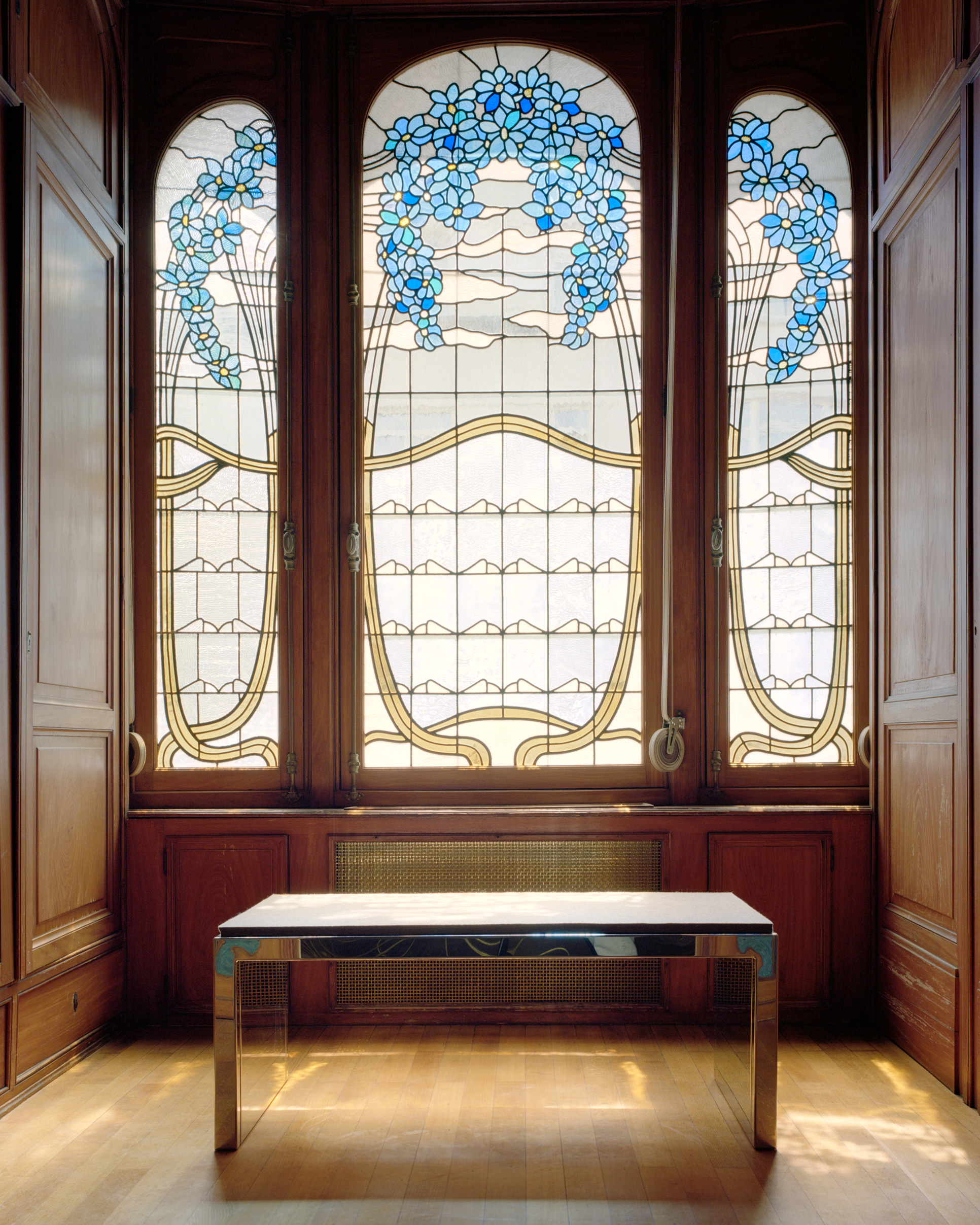 Maison Hannon


2021 - 2023,
Brussels, Maison Hannon & Horta Museum


Maison Hannon offers a unique possibility to exhibit art nouveau architecture in an exemplary building, built by Jules Brunfaut, of the same genre. The refined interiors of this townhouse provide the backdrop for the proposed scenography, which is respectful, discreet and designed with minimal intervention. Portable displays, flexible in their concept, are offered as a basis for future exhibitions. Their installation will not affect the interior spaces of the Hannon Museum. The display cases belong to a small family, rigid yet well-proportioned in their design.
The applied materiality of the stainless steel is deliberately not part of the Art Nouveau style, while the proportions and typology echo the well-designed furniture of this genre. Other elements necessary for the museum, such as indoor and outdoor signage and shop fittings, also belong to this family. Square-shaped acrylic panels serve as pedestals for pieces of furniture distributed throughout the exhibition spaces. The panels join together to form transparent carpets on the floors, leaving the original floors of the house visible. Their modularity allows them to be effortlessly configured into different spaces.
The slight shine on the surface of the acryl plates guarantees a subtle border between the visitor and exhibits without interrupting the visual perception of the original floors. The surface of the pedestals causes a slight mirroring of the pieces and adds visual depth to their presentation. In order to darken the spaces when necessary, pleat curtains hang at the windows. Deliberately chosen for their domestic connotation these curtains underline the private interior typology. The fabric of the pleat curtains filters light without blocking sight towards the garden or the street.
Client: Maison Hannon & Horta Museum
Location: 1 Avenue de la Jonction, St Gilles, Brussels / BE
Conservator: Gregory Van Aelbrouck
Execution: Chloroform, Inoxytech
Assistants: Olivia de Bree, Maxime Descheemaecker
Photography: Maxime Delvaux